Grammarman: Episode 35: Escape from the Isle of Monsters
In this episode, Grammarman and Alpha-bot save Syntax from the island natives and come face to face with an old friend … Can you help Grammarman correct the irregular verbs in the story? The answers can be found in the downloadable worksheet to the right of the page.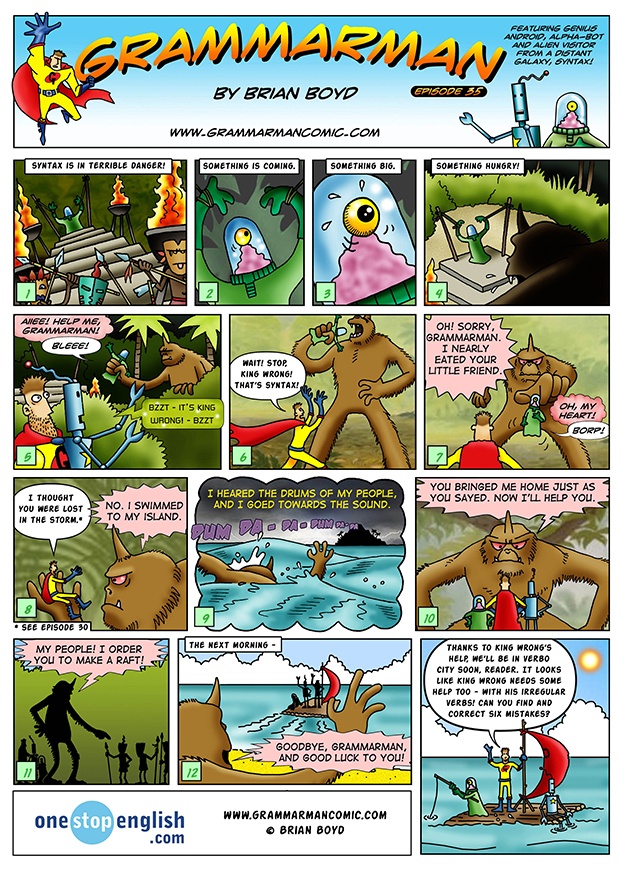 Join us next time, when Grammarman, Syntax and Alpha-bot will be back in Verbo City. In the meantime, you can visit Grammarman at www.grammarmancomic.com.