In India, a sixth more people than in July 2013 are worth at least £2.2m, and demand for luxury goods is on the rise.
We think Tim Bowen's articles are a breath of fresh air!
In this lesson focusing on writing, students learn to write comments on a blog and how to agree or disagree by giving and responding to opinions.
In the seventh lesson to accompany the Business Top Trumps card game, students talk about how to initiate and continue small talk with opening and follow-up questions, discuss a variety of small-talk topics and learn language to introduce a third person into a conversation.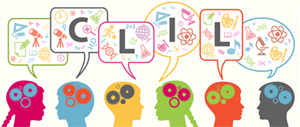 In his fourteenth diary entry, Keith explains how even the most unlikely of objects can inspire a vast array of language-rich activities when during Design Week at Anglia School they put something old to good use!