Until now, inhabitants of Norwegian town Rjukan lived in shadow for half the year, but local artist Martin Andersen changed this with his invention of the Sun mirror. The mirror reflects sunlight into the town square for people to enjoy throughout the winter.
Tim Bowen is bound to prove that nothing is out of bounds with this look at word grammar.
This New Year webquest by Gabrielle Jones includes activities designed to inform students about the history of New Year celebrations and the traditions which are practised today in a variety of cultures.
In Part 7, the final instalment of this horror story, Parkins finally comes face to face with the mysterious figure that has been haunting him. In this lesson, students will recall the main events of the previous instalments; listen for gist; retell the main events of the story; improve their awareness of the relationship between punctuation and pronunciation; read out a short extract and discuss a modern film adaptation of the story.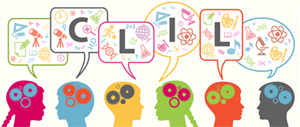 Amber travels back to the time of the legendary King Arthur and finds herself caught up in a thrilling quest to return Excalibur, Arthur's sword, to Camelot Castle and the king himself. Will she and Sir Lancelot escape the dragon and the evil sorceress Morgana? In this lesson, students will: learn about the legend of King Arthur; practise extensive and intensive listening and a range of listening sub-skills; practise decision-making in groups to choose the outcome of the story as it ...