A fleet of four Polynesian vaka travels to the World Parks Congress in Sydney carrying a simple message: the ocean may be vast but it is not limitless, and it needs protecting.
Tim Bowen showcases his hidden talents as he explains the hidden meanings in this batch of collocations.
In this two-part lesson, students read about how Hollywood changes history, discuss historical quotes, do a historical fact quiz and write a fact sheet.
Students take part in a small group, information-gap and puzzle-solving activity to practise the past simple.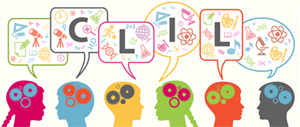 In a festive diary entry, Keith and the children have lots of fun with Christmas-themed activities – not forgetting those all-important Christmas treats!