Thousands of people have taken to beaches in Australia in order to protest against the controversial catching and killing of sharks longer than three metres. Critics of the cull say that it will prove ineffective and that there is no evidence it will reduce the number of shark attacks on humans.
In a gesture of goodwill, Tim Bowen explains the uses of this tricky word.
A new audio serialization of the elementary-level Macmillan Reader, The Prince and the Pauper, with accompanying transcripts, teacher's notes and student worksheets by Daniel Barber.
Teaching English in companies can involve teachers working in an unfamiliar environment with restricted resources and a range of cultures, customs and constraints they are not accustomed to.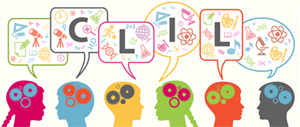 Keith and his young learners bring winter to a close with an action-packed month learning about winter sports and Chinese culture.