The burger chain is facing problems abroad but nothing as serious as the year-long decline in its huge home market.

This webquest by Gabrielle Jones includes activities designed to inform students about the history of Thanksgiving, the traditions practised today, typical food associated with Thanksgiving and how other cultures celebrate harvest time.
Oh no! The photocopier isn't working again … and it's not just the photocopier! Teachers come up against all sorts of minor and major frustrations every day. Relax and take a deep breath. Our troubleshooting guide will sort everything out for you.
Put your cowboy hats on and give us a yeehaw because we're sharing our best resources with you on North American history, culture and current affairs! Take your pick from a large selection of audio resources, readers and lesson plans which span topics from Columbus to Obama.
We've called in Tim Bowen to help with these tricky phrasal verbs.
This lesson, which is based on an article from Business Spotlight, focuses on the American Dream and life in the USA. Students can study a text about the American Dream, discuss whether they would consider moving to the US, and complete fact files about the US and their own country.
In the ninth lesson to accompany the Business Top Trumps card game, students can learn about dealing with dilemmas at work, giving or avoiding giving opinions, and being objective.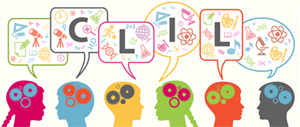 In Keith's sixteenth diary entry, it's music week at Anglia School! The kids learn about classical instruments, work on their rhythm and counting, and make and play instruments of their own.