Teaching teenagers
Teenagers are notoriously hard to please and teachers are always looking for original activities that will both capture and hold students' interest. All of the ideas, materials and lesson plans in this section aim to inspire and engage teenage learners of English and to activate learning across all four skills.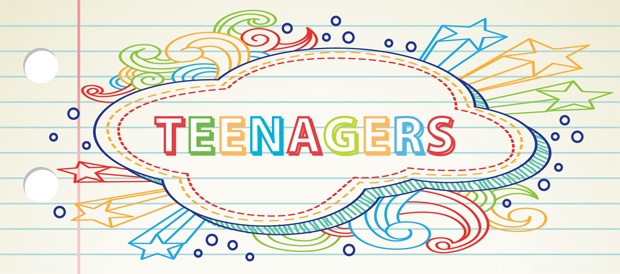 Luke and James Vyner present a series of cinematic listening lessons that will take you and your students on a fantastic adventure through London – with your guide, Lord Jeffrey, the Ghost of London. Part audio guide, part audio play, this thrilling listening experience will excite and engage your learners whilst introducing them to the vibrant city of London and the colourful language that fills its streets.
In this monthly series, Keith Kelly provides a comprehensive lesson plan focusing on both content and language, accompanied by a useful word list highlighting language used in core function areas of different subjects. These lesson plans and word lists are the result of analysis into the language of the content subjects: geography, biology, chemistry and physics.

Owl Hall, by Robert Campbell and Lindsay Clandfield, is a gripping teenage mystery story told in thirteen spooky parts. But that's not all … find out all about Owl Hall and everything it has to offer you and your students here!
Never fear, Grammarman is here to address all your students' punctuation problems and provide syntax solutions in the form of a comic-strip worksheet. Spot the errors to support our onestopenglish superhero on his mission to safeguard the English language! We publish a new Grammarman worksheet each month and the first one is free to all onestopenglish users.
A selection of fun lesson plans on festivals, including Valentine's Day, Halloween and Christmas, that practise web-based skills.
Inside Teaching teenagers
Based on articles from Spot on, a magazine written especially for teenagers studying English, this series includes worksheets and activities edited to three levels: elementary, intermediate and advanced.

A Time to Travel, by Luke and James Vyner, is a collection of exciting audio adventures through history, based on the Macmillan Cultural Readers series of titles: Brazil, China, USA and England. Follow Amber and her friend Naz, as they time-travel their way through a Brazilian rainforest, Shakespearean England and play their part in the USA moon landings.  

Lindsay Clandfield offers some teaching ideas based on topical issues to help interest and engage a class of teenagers. These articles were published in collaboration with Guardian Weekly.

A whole host of tips and tricks for creating engaging skills lessons. This section also includes ideas for using songs in class, plus some hot warmers to activate your teenagers' brain cells.

Student-centred activities based around the news, culture, festivals and cities.

Everything you need to know about teaching teenagers! Ideas for motivating your teens, teaching with limited resources, preparing teenagers for exams and more.

Our expert authors look at some fresh approaches and strategies for teaching grammar and vocabulary to teenagers.

A series of self-contained lessons with a creative and dynamic approach to topics. Every month, we will publish a new downloadable lesson. Each lesson consists of step-by-step teacher's notes and photocopiable worksheets for students. The series includes two collections of lessons, Beyond: Arts and Media and Beyond: Knowledge.