Grammarman: Episode 33: The search for Syntax
In this episode, Grammarman and Alpha-bot set out to find their alien friend and find he's in a spot of trouble! Can you correct the mistakes in Syntax's sentences to help our heroes? The answers can be found in the downloadable worksheet to the right of the page.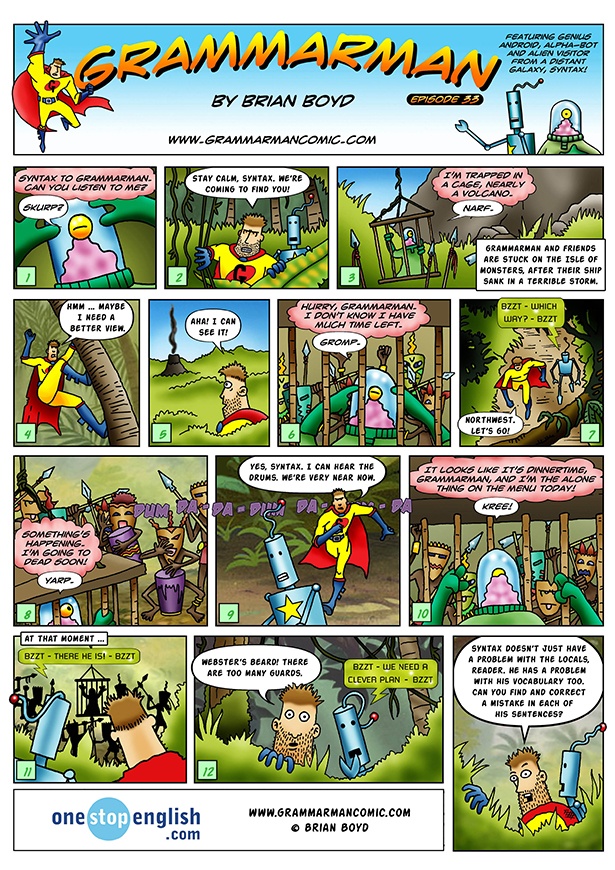 Is Syntax going into the cooking pot? Join us next episode to find out, grammar fans!