Grammarman: Episode 28: The Return of King Wrong
In this episode, King Wrong's attitude improves as he agrees to help our heroes but his English still has some way to go! Can you help Grammarman correct King Wrong's errors as they try to save Verbo City? The answers can be found in the downloadable worksheet to the right of the page.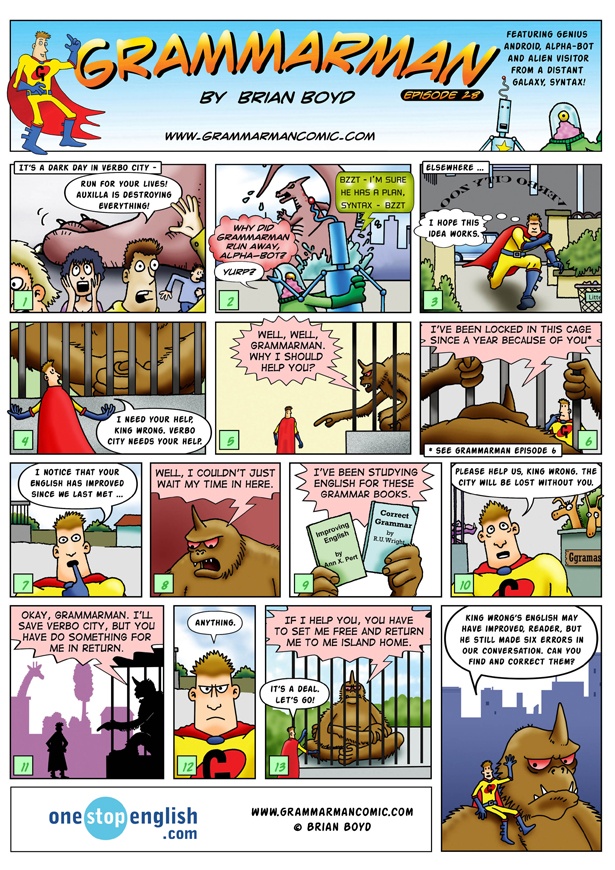 Join us next time for Verbo City's biggest ever battle: King Wrong versus Auxilla!