Grammarman: Episode 25: The Statue of Literary
In this episode, Grammarman is honoured with his very own statue but it seems like someone forgot to check the inscription! Can you help the team to correct the statue's errors? The answers can be found in the downloadable worksheet to the right of the page.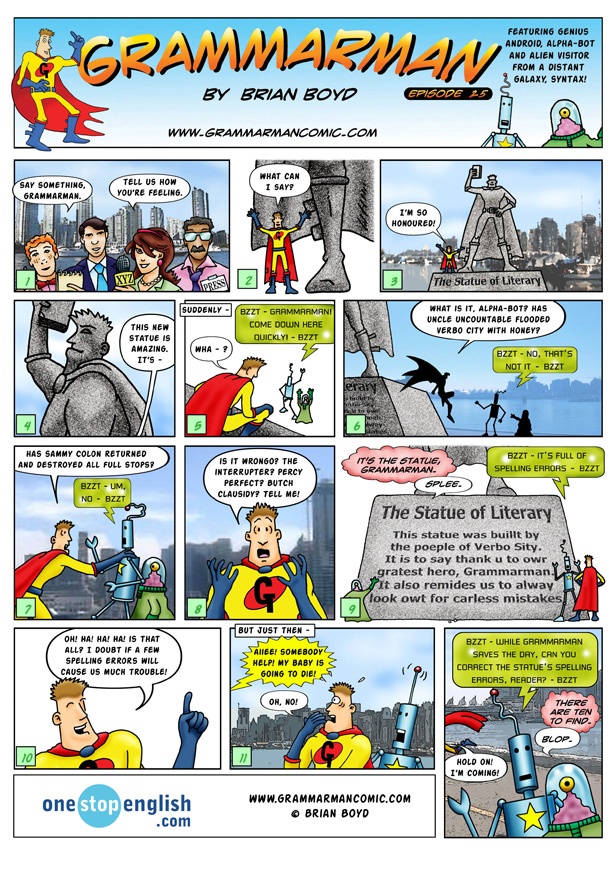 That's all for now, reader. Will Grammarman be quick enough? Is that baby really going to die? The only way to find out for sure is to join us next time!