Grammarman: Episode 16: Time's up
In this episode, Grammarman, Alpha-bot and Syntax finally capture the wicked Wizard of Was, who has stolen adjectives from the story – can you replace them? The answers can be found in the downloadable worksheet to the right of the page.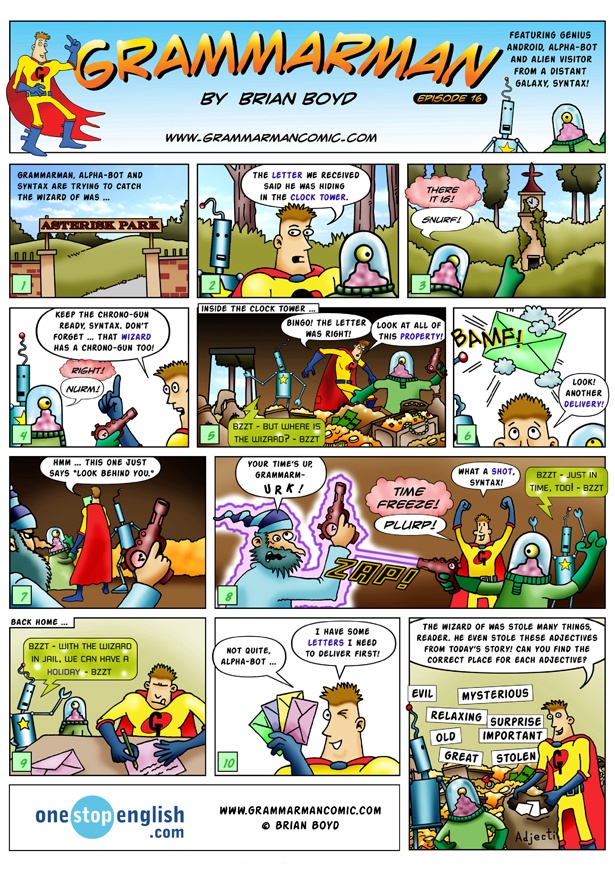 Join us again for more fun, reader!