Grammarman: Episode 10: Butch Clausidy and the Sentence Kid
In this episode, Verbo city is in crisis. Sentences are being destroyed by a pair of clause thieves! Can you help Grammarman return the stolen clauses to their correct places in the story? The answers can be found in the downloadable worksheet to the right of the page.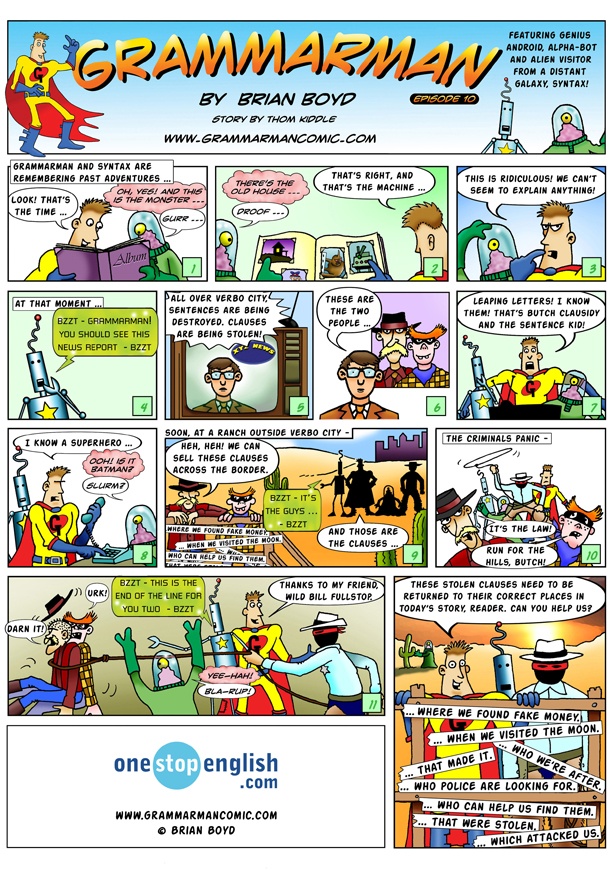 We'll be back with more fun soon, reader. And remember – bad grammar is like a terminator robot. It can strike anywhere and at any time!