Kerry Maxwell, author of Buzzwords and Language for, tells us about lexicography, swimming in lochs and provides some tips for becoming an ELT author.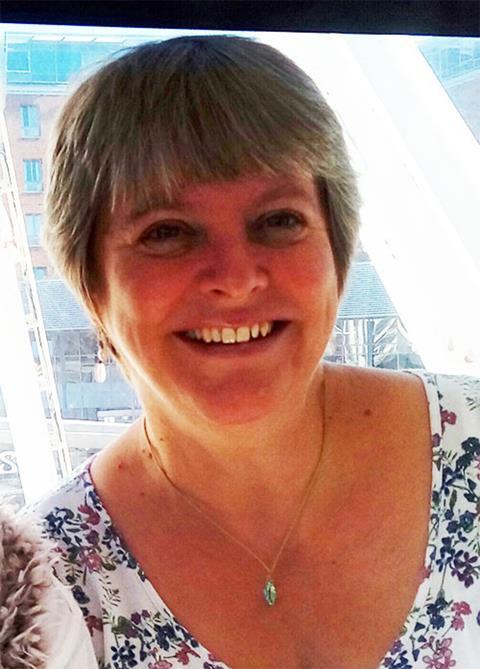 Tell us a little about yourself
I'm a Yorkshire lass, but have lived in different parts of the UK, though am now lucky enough to live in the wonderful, historic city of York.
Several years of student bliss in the mid-eighties (yes, I'm very old!) resulted in my getting a first degree and later an MA in Linguistics from Manchester University.
Not quite able to tear myself away from academia, I then became a research assistant based at the universities of Manchester and Essex, where I spent several years among a team of researchers trying to convince the world that we could teach computers how to interpret and translate language as effectively as humans can.
In 1993 I finally landed a 'proper' job with Cambridge University Press, contributing as a lexicographer and editor to dictionaries and other publications that people were actually likely to read! Two children later I finally decided I could cope on my own and went freelance, and now work as a jobbing writer and editor for any publishers who are kind enough to employ me.
I'm a keen (but not terribly accomplished) open water swimmer and among the many places I've taken a dip are Lake Windermere, Loch Ness, and the Manchester Ship Canal. I love theatre, the occasional bit of amateur dramatics, and absolutely any opportunity to travel abroad.
How would you describe yourself in five words?
(in no particular order!) impatient, cheerful, verbose, panicky, contented
How did you start your writing career?
For many years I worked as a lexicographer (dictionary compiler) on ELT dictionaries with Cambridge University Press. After I went freelance, in 2003 Macmillan offered me the opportunity to write a new, weekly column on new words, and I've been writing the Macmillan Dictionary Buzzword column ever since. As well as being tremendous fun, the work I did on Buzzword, along with wide-ranging experience as an editor on ELT materials, led to other forms of writing.
What's your favourite joke?
As a former lexicographer, I'd have to go with this one:
A panda walks into a restaurant, sits down and orders a sandwich. After he finishes eating the sandwich, the panda pulls out a gun and shoots the waiter, and then stands up to go. 'Hey!' shouts the manager. 'Where are you going? You just shot my waiter and you didn't pay for your sandwich!'
The panda yells back at the manager, 'Hey man, I am a PANDA! Look it up!'
The manager opens his dictionary and sees the following definition for panda: 'A tree-dwelling marsupial of Asian origin, characterised by distinct black and white colouring. Eats shoots and leaves.'
What are your tips for becoming an ELT author?
Don't be afraid to give something your best shot, even if it seems a little out of your comfort zone.
Remember that Rome wasn't built in a day – the more you write, the better you write.
Read, re-read, and re-re-read your material.
Be patient: self-edit and consider the comments of others.
Let something you're working on 'cool-off' overnight – you'll see it with fresh eyes the next morning!