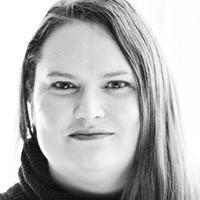 Hi, I'm Erica and I'm the Development Editor for onestopenglish. I joined the team in November 2017 and I work on all areas of content development on the site. Prior to joining onestopenglish, I spent 12 years working as an EFL teacher in South Korea, Sri Lanka, Ukraine and Turkey, as well as being an ESOL teacher here in the UK.I have worked in a variety of institutions including language schools, universities, colleges and private companies.
After teaching for this period I decided to hang up my mortar board for a year and undertake a Masters degree in creative writing & publishing. Having taught many different disciplines, nationalities and ages (from very young learner through to adult) during my career in the classroom, I understand the numerous challenges that teachers face and am happy to be helping my former colleagues working in the wonderful world of ELT.
In my free time I enjoy reading, theatre, history and cycling. I am also an avid Dr. Who fan, cat lover and proud tortoise owner!