Young Learners expert Carol Read explains how her love of Latin America was responsible for her career choice. She now lives in Madrid, which is also one of the most interesting places she has ever taught.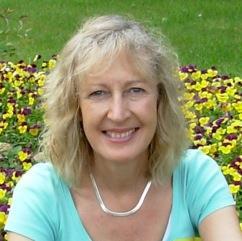 Tell us a little bit about yourself …
Like many people in our profession I slipped into teaching almost by accident. After leaving university my dream was to go to Latin America and I did an initial teacher training course as a passport to travel. My first teaching job was at the British Institute in Caracas, Venezuela – they needed someone to teach children's classes starting at 8 o'clock on Saturday mornings (not everyone's choice!) and so that was my way in. I subsequently spent almost a year travelling round Latin America visiting Colombia, Peru, Bolivia, Argentina and Brazil. This was a richly formative time and opened my mind to many new things.
When I got back to the UK, I got a job as a Research Assistant in the Latin American Department of Amnesty International, and it was another two years before I was tempted back into teaching. Amnesty sent me to Lisbon to do a summer course to learn Portuguese and the experience quite simply went to my head! So, after several months back in London, I applied to work at the British Council in Lisbon and have been teaching, training and writing ever since. Although I now live in Madrid, and have done since 1985, Lisbon is still a special place for me, not least because it's where I met my husband, Alan Matthews. Our son, Jamie, was also born in Lisbon and our daughter, Hannah, arrived on the planet two years later in Madrid – so we have two completely Iberian children!

In five words, how would you describe yourself?
Like Tigger on a good day, and Eeyore on a bad.
How did you start your writing career?
I first got into writing in Lisbon in the late 70s during the hey-day of communicative language teaching. Alan and I had the idea of doing a book of 'information gap' pair work activities, with student A pages and student B pages, and we wanted half the book to be laid out upside down in order to separate the two sections! We called our project Tandem and persuaded a local publisher, Escolar Editora, to publish it. A colleague at the Council who was also an artist, Robin Hayter, did a wonderful cartoon illustration of the two of us on a tandem bicycle for the cover, and another friend, Melinda Mourão (now Eltenton) illustrated the activities. In many ways it was a 'home production', although at the time it felt very exciting, and subsequently got taken up by international publishers too.
Where's the most interesting place you've taught?

The most interesting place I've taught has been at a local state primary school in Madrid which included children of 26 different nationalities. Going to school used to feel like being part of a mini version of the United Nations, and I learnt a huge amount about diversity and creating an inclusive classroom. It was also fascinating to follow the progress of the same children, over the five years I was there, from Infants to Year 3. I learnt things about child development from experience in a way that I don't think you ever really understand just by reading about the theories in books.
What are you most proud of in your teaching and writing career?

I can't help feeling proud of the awards I've won: an Extensive Reading Foundation Award for Is it a butterfly? in 2005; a British Council ELTON for Bugs (with my co-authors and the publishing team) in 2006, and Highly Commended in the ESU Duke of Edinburgh awards for 500 Activities for the Primary Classroom in 2007.
At the same time though, I think I feel most proud when I get positive feedback from teachers and children who are using my materials. Two of my favourite feedback anecdotes are: i) A teacher of 4-year-olds recounted the experience of a practice fire drill at her school. When the children were assembled in the playground after the fire alarm had sounded, they started crying because the puppet Robby Rabbit, who they loved so much, had been left behind in the classroom. The only way the teacher could cheer them up was by going back into the classroom to 'rescue' him!
ii) A teacher using Bugs once told me that she had a problem with the materials. When I nervously enquired what this was, she told me that her big problem was that the children were enjoying learning English so much that they didn't want to go out and play at break time – and this meant that she got to the staffroom late to have a cup of coffee too!

What's your most embarrassing teaching moment?
Luckily, I don't think I've had any really embarrassing teaching moments, or perhaps my memory has deleted them. The zip of my trousers was once undone at the start of a conference session but, luckily, a colleague in the front row was kind enough to tell me and I don't think anyone could tell, so it wasn't embarrassing, just funny.
On the other hand, my most really embarrassing moment related to teaching was at the airport when I was leaving Bogotá after running a primary teacher education course there. The authorities insisted on searching through my suitcase. One at a time they pulled out, held up and inspected ... a teddy bear, a tambourine, maracas, finger puppets, toy animals, plastic food, suspicious looking envelopes with little picture cards – basically all the tools of my craft – to an increasingly curious and amused audience of other travellers who quickly gathered round. The more I protested that I was a primary teacher, the less they seemed to believe me – in their eyes I was clearly either a drug smuggler or a slightly mad and eccentric English woman travelling with her teddy bear ...!
What's your favourite joke?

My favourite jokes are silly, groan-worthy ones that children like too. And I especially enjoy it when the children I'm teaching 'get' a joke in English. They always laugh loudly – and half of it, I'm sure, is due to their sheer pleasure in understanding the play on sounds or words in another language – which is quite an achievement after all! For this reason, I've included some simple, silly jokes on the 'Children in Britain' culture pages in Levels 3 and 4 of my new primary course, Footprints. To give you an idea of the degree of silliness, two examples are:
What do you call a dinosaur that sleeps all day? A dino-snore!
Why is Cinderella bad at football? Because her coach is a pumpkin!
What are your tips for becoming an ELT author?
My advice in a nutshell would be:
Believe in what you write – if you don't, how can you expect others to?
Always meet deadlines – your reliability counts.
Keep on developing – there's always something new to learn.
Stay close to the classroom, to teachers and to children – listen to what they have to say.
Embrace feedback openly – it isn't about you personally.
Enjoy working as part of a team – writing 'raw' materials is only the first stage in creating a book, especially when it's a full-colour, multi-modal, multi-component course.