Aylin Graves, author of EAP for the 21st century learner, tells us about winning writing awards, being beyond embarrassment and how she keeps her writing fresh.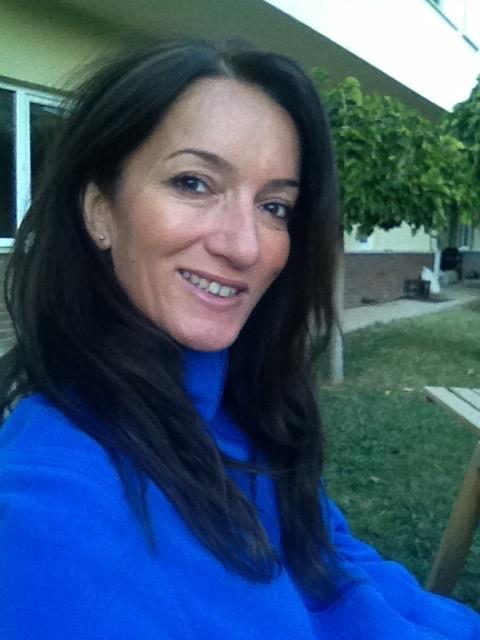 Tell us a little about yourself

I'm a teacher, trainer and writer from Ankara, Turkey. I studied American Literature at university and then started an MA program in International Relations, hoping to become a diplomat and live in exotic, faraway places. Halfway along the way, I started to teach English part-time and the thrill of that first day in class got me hooked immediately. I ended up with a full time teaching position at Middle East Technical University and shifted to an MA program in Education. I didn't become a diplomat after all, but teaching also took me to many faraway places ranging from Malaysia and Egypt to Spain, Canada and the UK. I currently live in Ankara with my husband Bruce, who hails from beautiful Cape Town, and our cat Pamuk, who is named after the Turkish writer Orhan Pamuk. We try to divide our time between Turkey and South Africa.
How would you describe yourself in five words?
Writer, traveller, lion-tamer (my students love the metaphor), dreamer!
How did you start your writing career?
As a first grader at a bilingual school in Turkey, writing up English activities for my cousin who was still in kindergarten and forcing him to be my student in the evenings! Ever since that time, I've been writing — professionally and creatively. The first textbook I co-published was on academic writing. It drew heavily on Peter Elbow's expressivist writing idea and I'm still very proud of that work. Most recently, I won an ELTons Award with my writing, which later evolved into the EAP for the 21st Century Learner series on onestopenglish.com.
Where's the most interesting place you've taught?
Not the most interesting perhaps, but definitely the most beautiful place was Guarda, a Portuguese hilltop town near the Spanish border. I was an Erasmus scholar there, teaching classes to Portuguese teacher candidates. I loved the town with its stunning medieval quarter, green hills and windmills, vivacious people, the fabulous Hotel Santos and hands-down the best and most generous hotelier in the world, Senhora Clara. I've already been back once and am hoping to go again and again.
Otherwise, I've been in rather 'interesting' teaching environments as a teacher trainer. For example, at a university close to the Turkish-Syrian border where I was told by a group of trainees, first thing in the morning and with an unmissable level of pride, that it was going to be a very difficult day for me because none of them actually wanted to be there!
What's your proudest teaching moment?
There isn't one single moment. Teaching makes me proud every day.
What's your most embarrassing teaching moment?
I've been teaching long enough to be able to laugh at myself. I call myself beyond embarrassment :)
What's your favourite joke?
- What are the three best things in a teacher's life?
- June, July, August!
What are your tips for becoming an ELT author?
- Becoming an author sounds cool but it's actually a lot of hard work. One doesn't become a writer by waiting for the muse but by actually sitting down and writing — and then repeating! So be prepared to spend a lot of time working on your own and show up for work on a regular basis.
- If you want to make your writing fresh, read a lot, read in diverse fields and maintain a curious outlook. Differentiate your work from what is available in the market by bringing together topics and materials from many sources in imaginative ways. This will give you a unique voice.
- Don't worry about who is going to publish your work. If the work is good, it will find a home. When I was writing EAP for the 21st Century Learner, I had no publisher in place. In fact, I didn't even think that the final product would ever see the light of day, but I kept writing and I kept doing it with a passion. Within a year, I had won an ELTons prize with it. Trust me, if this non-native speaker can publish ELT books, anything is possible through hard work and determination.