This authoritative report by the President of the Board of Directors of the TESOL International Association, Dr Deborah Healey, examines gamification and its uses in education.
Gamification
This authoritative report is an exploration of gamification in education, commissioned by Macmillan Education and written by Dr Deborah Healey.
The paper:
defines games and describes the types of games used in education;
examines the fundamental elements of gamification;
offers a deeper understanding of gamification by reference to its approaches and psychological underpinnings;
and concludes with an exploration of the current use of gamification and games design in education.
Please click on the link under 'Related resources' below to download the paper in PDF format.
To find out more about Macmillan Education's exciting new digital platform, Navio, which accompanies our English language courses for young learners, click here: https://macmillannavio.com/
About Dr Deborah Healey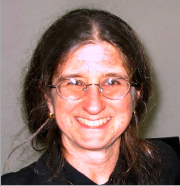 Dr Deborah Healey is the 2019–2020 President of the Board of Directors of the TESOL International Association. She has taught online and face-to-face teacher training courses for the University of Oregon, primarily focusing on technology in education. She gamified both her online and her face-to-face courses. She has also taught ESL and EFL at community colleges and language institutes.
Dr Healey has written and presented extensively in the US and internationally. Her recent areas of research include gamification, massive open online courses (MOOCs), and online teaching approaches. Her doctorate is in Computers in Education.

Downloads
Click link to download and view these files