Grammarman: Episode 36: The Return of Nam-Ramm-Arg
In this episode, Grammarman's strange counterpart from the Inaccurate Zone once again visits Verbo City. This time he needs Grammarman's help. Can you find the missing word in each line of Nam-Ramm-Arg's speech? The answers can be found in the downloadable worksheet to the right of the page.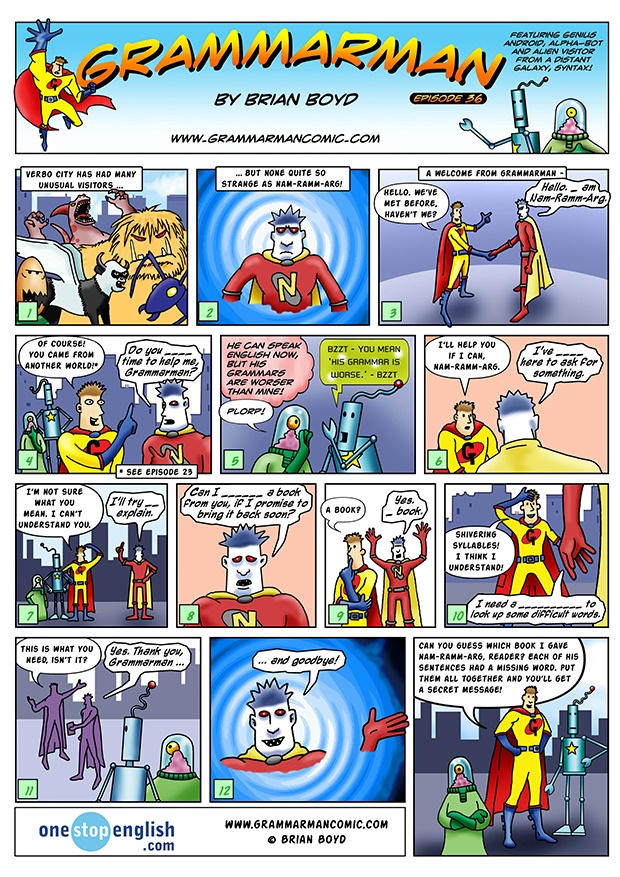 Thanks for reading, Grammar fans!