Grammarman: Episode 18: Dr Adam Bomm
In this episode, Grammarman comes face to face with a truly horrible monster. Can you help Grammarman and the team save Verbo City by finding the seven hidden animals within the story? The answers can be found in the downloadable worksheet to the right of the page.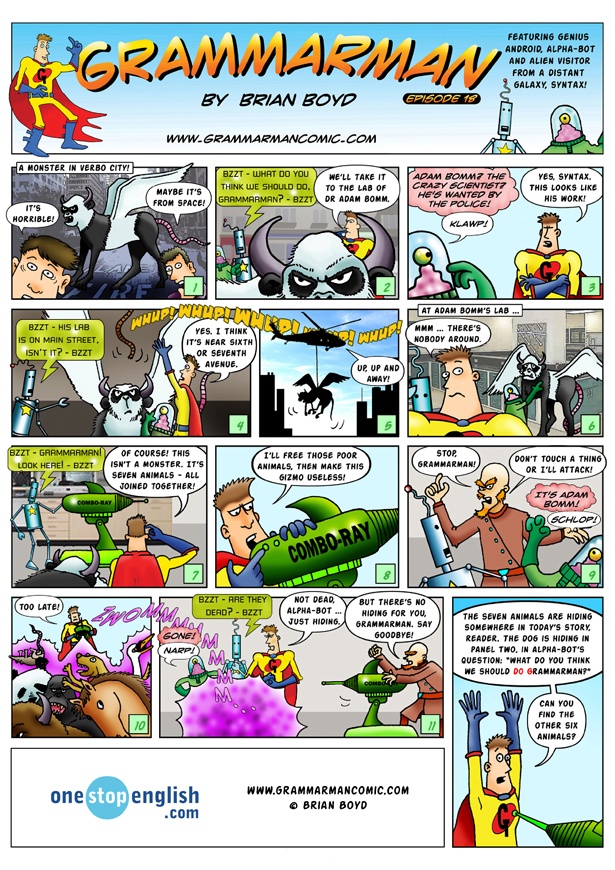 You can find more Grammarman stories at www.grammarmancomic.com as well as lots of jokes, quizzes, puzzles and games!