Vocabulary
Perplexed by phrasal verbs? Mystified by metaphors? Need to put some va va voom into your vocabulary lessons? Let our panel of expert authors come to your rescue with comprehensive explanations about common vocabulary related issues, plus a whole host of innovative ideas to take to your classroom.
The purpose of this section is to provide you with a) a useful reference guide to complex vocabulary and b) a bank of practical tips and suggestions to enable you to transfer this knowledge to your students.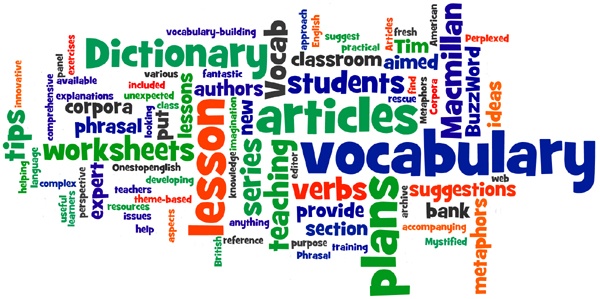 Inside Vocabulary
An original set of Top Trumps cards for General English students with lesson vocabulary, speaking and pronunciation lessons.

These articles and teaching tips by Jamie Keddie present a fresh perspective on corpora and suggest how, with a little imagination, we might find corpora in some unexpected places.

Articles and lesson plans aimed at helping you approach teaching metaphors with your students.

A series of articles on phrasal verbs with accompanying lesson plans.

A bank of theme-based lesson plans and ideas from our expert authors to help you put the vim back into your vocabulary lessons. Lessons are available in both American and British English.

A series of articles looking at various aspects of teaching vocabulary.

In this section, you can find a variety of resources for your classroom, all based on the Macmillan English Dictionary.