Grammarman: Episode 31: Castaway
In this episode, Grammarman finds himself on a desert island – but his friends appear to be missing! Can you find the body parts hidden in the story to help Grammarman put his team back together? The answers can be found in the downloadable worksheet to the right of the page.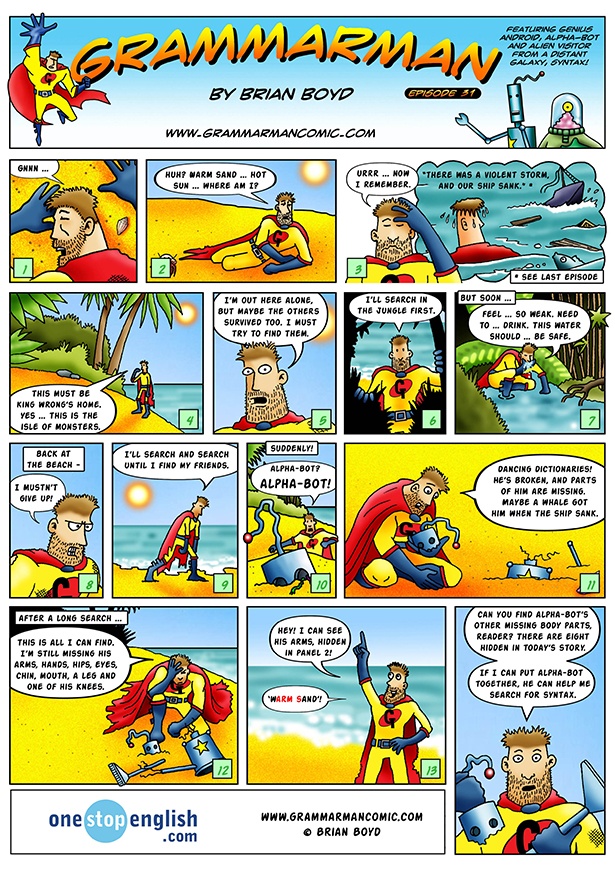 Join us next episode, when this adventure continues!