Grammarman: Episode 27: Grammarman versus Auxilla
In this episode, Auxilla tries to destroy Verbo City, but he destroys some sentences in the process! Can you help our grammar-loving heroes correct Auxillia's auxiliary verbs? The answers can be found in the downloadable worksheet to the right of the page.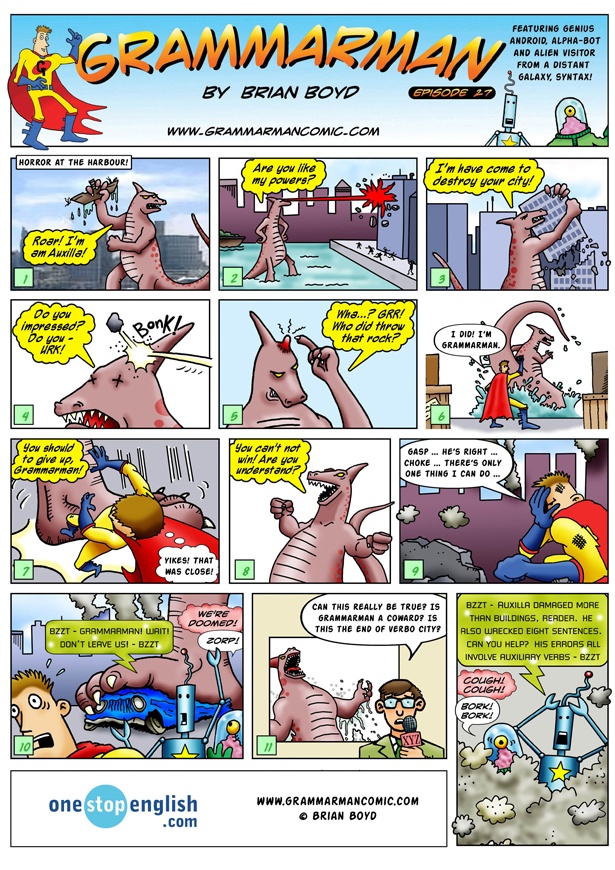 Well, reader, it looks like Verbo City is finished. Or is it? Join us next time!