Grammarman: Episode 24: Forget, Forgot, Forgotten
In this episode, it's a special day for Syntax and everyone is feeling a bit forgetful! Can you help Grammarman and friends fill in the blanks to complete the story? The answers can be found in the downloadable worksheet to the right of the page.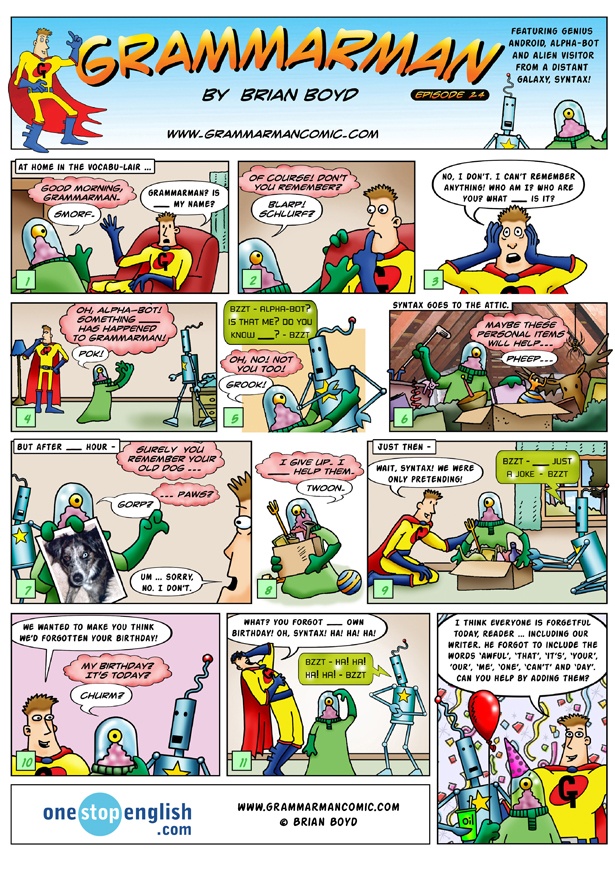 That's all for now. Don't forget to join us next time, reader!