Diary from France: Telephone lessons in the snow
In her fifth diary entry, Sue Woodward shares tips on preparation and the practicalities of giving telephone lessons. Her cat tries to get involved too!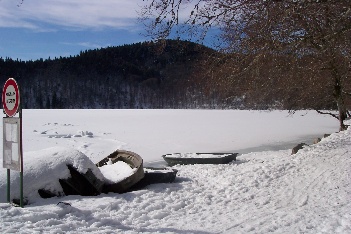 It's a proper Auvergne winter: the snow lies crisply in the fields, white walls edge the roads where the ploughs have been clearing and the ski resorts are open. Whilst in the valley temperatures dropped to minus eight, up here we've had sun so warm you could drink a coffee in the garden. Bliss!
Conditions are not always so perfect, however. When the snow is powdery and it's blowing a hoolie, drifts form very quickly. I don't venture out without a shovel, snow chains, extra warm clothing, water, and, of course, CHOCOLATE. This is why, living at an altitude of 1,200 metres, telephone lessons are so practical for me.
When I was first asked if I would take on telephone students I was a little hesitant as I enjoy face-to-face contact, getting out and meeting more than just cows and tractors. I sat nervously waiting for my first appointment and jumped a mile when the phone rang. Luckily, I had a delightful first few students and soon became more at ease.
It's a special way of teaching as you have no recourse to body language and facial expressions, pointing at things or even drawing on the board. I would say students must already have around an intermediate standard of English to cope but there are still occasional long silences, during which I have wondered if the phone line has gone down.
I send a news report or article a few days before the lesson, or if the needs are more specific, we might work from a textbook. This gives time for the student to (hopefully) do a little preparation beforehand. We read together and then discuss the item, as well as having a general chat. It's not just the English who moan about the weather! After the lesson I send an email with any corrections and sentences containing new vocabulary that arose.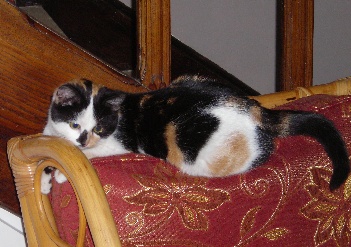 I've had a variety of students, many working in the insurance business or the energy industry. Most are based in Paris and as I sit looking out at my view of farmland and the distant mountains, I picture their hectic lives in the capital. Speaking to someone for half an hour twice a week means that you do get to know each other quite well.
It's important to keep a professional approach (I never do a lesson in my pyjamas!) but I've had a few embarrassing moments, particularly when I hadn't realized that one of my cats was shut in the room with me. She made her presence felt by leaping onto the desk, across my laptop, typing a random row of letters as she did so and then meowed at full volume down the phone. Fortunately Sonia thought it was hilarious.
Christian, a project manager in the gas industry, asked for advice on email styles so we considered alternative formal and informal language. We discussed the disregard of correct grammar when emailing and whether this was important. I gave Christian some examples of what I call 'text speak'. Yes, OK, I'm still a bit of a traditionalist and I said I wouldn't use BTW in a professional situation. In his next email, Christian signs off with CU :-) Oh well …