Diary from France: Mathilde
In her sixth diary entry, Sue Woodward reminisces about a past student who asked for her help to pass a challenging university English exam.
Recently I've been thinking about past students …
Soon after moving to France we became good friends with Philippe the baker and his wife Brigitte. When I received a call explaining that their daughter, Mathilde, a law student, was having difficulties with English, I was happy to help. English lessons in return for a few pains au chocolat seemed a fair deal.
I've mentioned before that in French schools the emphasis is on perfect grammar rather than communication and Mathilde told me that she'd spoken not a single word in class. So it was back to basics. We talked about familiar topics and then later tackled the syllabus of her university exam. The subject matter was interesting, revolving around all aspects of student life in an English speaking country. We discussed Freshers' Week, student accommodation, clubs and of course bar facilities.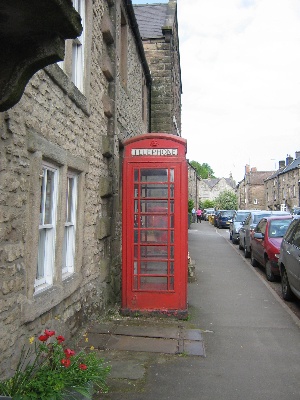 I had a surprise however when Mathilde announced, 'I've bought my ticket'. She had purchased a low-cost flight from Limoges to East Midlands (the airport closest to our native Derbyshire) with the hope of finding work for the summer vacation. And so the job search began.
I printed off a list of hotels and other possible opportunities, then, out of the blue, I spotted an advert for seasonal staff at a private school in Derbyshire that opened its doors for summer courses and other activities. Mathilde duly completed an application form which was favourably received, but was then horrified to learn that she had to have a telephone interview.
'Please, I must come to you!' she implored, so we arranged a convenient date and time. We checked my loudspeaker-phone worked OK and I sat poised with notepad, just as nervous as Mathilde.  
The interviewer was certainly sympathique but the first question enquiring about the weather here in France surprised and confused Mathilde. She looked at me with horror in her eyes. I quickly scribbled sunny on my notepad and drew a picture to illustrate it. Things went smoothly from then on and just a few weeks later she was off to England.
Mathilde gave her best in all aspects of the job so she was truly distraught over an error she had made. In mispronouncing busy as boozy she felt that she had given a very wrong impression of her boss. Luckily all was taken in good humour.
Mathilde's UK trip coincided with a visit by us, so we naturally met up and introduced her to important aspects of English culture. She was bemused but enjoyed watching a local cricket match and even sampled a pint of beer while the blokes tried to impress her with their school-boy French. She loved seeing the Derbyshire tradition of decorating wells with flower petals set in clay – originally a pagan custom but now adopted by the Church to give thanks for the supply of water. But to our surprise, what intrigued her most were the red telephone boxes and post vans!
Teaching has its ups and downs but when you gain true rewards, it's the best job in the world. Following Mathilde's progression from helping with the cows on her family's farm, to being a nearly-qualified notaire (solicitor) has been amazing.