Diary from France: In working order
In her second diary entry, Sue Woodward prepares for the academic year and exhausts her one-to-one student with an enthusiastic first lesson.
The summer months in our region of France are quite lively and I enjoy seeing the open shutters and the colourful flower displays at the windows. Living here has given us the opportunity to get to know not only our French neighbours, but also Belgian and Dutch families. I love the multicultural atmosphere and mix of languages. But now many houses are closed up for the winter as their owners have gone back to work and their busy city lives.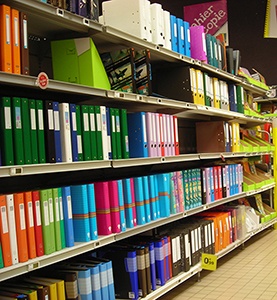 Here in France la rentrée is in full swing: back to work and back to school.
A recent trip to my local supermarket left me in no doubt; several aisles being dedicated to rows of folders, file dividers, exercise books and every possible type of pen, in all the colours of the rainbow. Anxious parents could be seen carefully checking off items from a very long list of stationery requirements. In France, it's the parents' responsibility to purchase all these things; they are not handed out by the school. This means a potentially expensive time, although families on low incomes do receive some assistance.
It's strange that even at my age I always have the feeling that I should be sharpening my crayons and arranging them neatly in my brand new pencil case.
Typically, my good plans for being well-organized did not quite materialize and to my shame I found myself faced with sorting out miscellaneous worksheets which I'd lazily plonked into piles 'to be filed later'. On the plus side, sifting through these did mean that I rediscovered some things I'd forgotten about or ideas that could be recycled with new groups.
I'm delighted to have restarted lessons with Marijan, a former student from two years ago. He commutes midweek to Paris so I'm teaching him on his days at home; a beautifully renovated old farmhouse. As well as analyzing his needs for this series of lessons, we discussed all the building work in his home, filling a few gaps in his vocabulary: plasterboard, beams, insulation, rewiring … I'm really impressed by his DIY skills as well as his English. We continue the lesson with a discussion on cultural differences, as he works with international colleagues. After finishing with a little grammar revision, Marijan declares that he's tired!
La rentrée in France is almost as important as the start of the new calendar year and I've begun to see it as a time to remake those resolutions that were all too quickly broken a few days into January. But how can you live in France and not support the local economy? By which, I mean purchasing large quantities of cheese and wine! So as I write this I'm a little sore from the first gym sessions of the season, but proud that I also fitted in a lunchtime swim today between classes. Let's see how long this continues.