Diary from France: Communication is everything
In her third diary entry, Sue Woodward tells us about an intensive course with her print work students who face their fears of communicating in English.
This month has seen me returning to my favourite place to work: the Banque de France printing works. Next time you travel in the Eurozone, spare a thought to where your Euro bank notes are printed, on the edge of the small town of Chamalières, next to the city of Clermont-Ferrand (famous for Michelin tyres and its rugby team).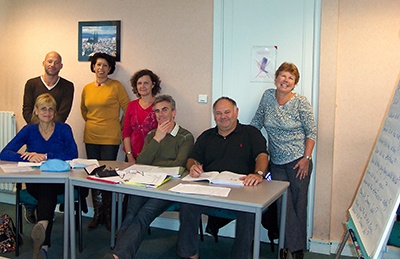 My students at the Banque de France printing works do a variety of jobs, including machine maintenance, ink mixing, quality control or sorting out damaged notes to withdraw from circulation. Some of my past students have been responsible for organizing the transportation of notes throughout the Eurozone and even travelling with the convoy and its accompanying high-security staff. I find it fascinating to hear about their different responsibilities.
The French system of language teaching still embraces the concept of 'perfect grammar' rather than the ability to communicate and I've been told by many students that they never had any speaking opportunities in school, just page after page of grammar exercises. I think this explains why, on the first day of every course, the group arrives looking absolutely terrified! I always spend a few minutes explaining that the aim is communication and that minor errors will not impede this, so they must not be frightened to speak.
Luckily my group soon began to relax. We had 35 hours of lessons, spread over five days and it was intensive to say the least. I had to work hard to vary the activities and keep up their interest level. The group were lively and responsive and kept me on my toes with question after question, so by the end of each day I was exhausted as well. I still can't quite remember how we got round to translating the names of the seven dwarves from French into English!
I had decided that a miming game would be a good way of presenting and practising the present continuous tense so I prepared and randomly distributed slips of paper with various activities written on them to mime, such as walking the dog, doing the washing up, etc. There was a suddenoutburst of laughter from Willy.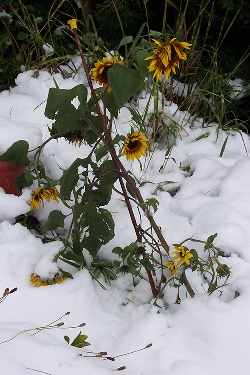 'What is Willy doing?' I asked, suddenly rather embarrassed as I realized.
'He's washing his hair!' the group shrieked.
Willy had not a single hair on his head but thankfully he took it in good humour.
I prefer to use a whiteboard rather a flip chart in the classroom, conscious of saving paper (as I do write a lot!) but as the room was arranged so that the group were a long way from the board, I had no choice but to use the paper chart. This worked to Lionel's advantage as, embracing modern technology he photographed each page to print out later, incurring a rebuke from Martine, who called him 'a lazy boy'.
Whilst I love the countryside and the beautiful mountain views from my village, this occasional work in the city gives me a real buzz.
The morning after my return saw the premature arrival of 15 centimetres of wet, slippery snow. Please don't let winter be here already …