Diary from France: A life less ordinary
In her winning first diary entry, Sue Woodward talks about her varied experience of teaching English in rural France and the importance of dressing for the snowy winter in Auvergne.
I'm rushing around tying last minute balloons onto the door and finally I attach my 'Welcome' notice. I've already laid the table with drinks, McVities chocolate digestives (surprisingly found on the shelves of LIDL in Issoire), a plate of crisps, home-made scones and a Victoria sponge cake. I'm a little nervous because today I've invited the parents to stay for the end of year party. Just at that moment I hear shrieks and footsteps on the stone stairway.
The first thing I see is not a small child, but a huge red flowery plant. Its progress is a little wobbly and behind it I can just spot Pauline, who has been entrusted to carry it. Behind her are the rest of my group proffering more flowers and hand-made cards. I'm really touched and almost tearful. Thaîs mumbles something in French which I don't quite hear, so maman repeats it for me: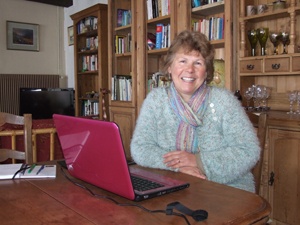 'We hope you live longer than the flowers!'
'So do I!' I laugh, and everyone joins in.
The ice is broken and the children offer food and drinks to the parents, carefully pronouncing Would you like some…? which we had rehearsed the previous week. The adults try my sponge cake and scones, but the children are content with a few crisps. I'm amazed at how restrained and polite the French kids are. They will never take anything unless it's offered to them.
This year has been my first experience of teaching English to 4-11 year olds on a Saturday morning and although I hate to use clichés, it's been a steep learning curve; constantly finding new ideas to keep the little ones interested and spending hours making resources. I've become an expert worthy of a Blue Peter badge.
My other TEFL work is a million miles away from this environment. I've just finished teaching engineers in a car component factory and as a result know far more about what's under my car bonnet than ever before – in English and in French. Unfortunately this didn't help when I broke down recently!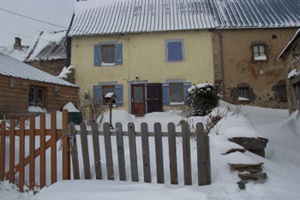 I also give telephone lessons to Business English students which is very convenient in the depths of an Auvergne winter at 1,200 metres altitude.
But … summer has finally arrived! It seems a long time coming. Actually, I don't recall having spring as even in the last week of May we were having flurries of snow. Our niece Katie came to stay then, in desperate need of a half-term break from her demanding teaching job in the UK. We had to tell her to bring fleeces and boots, not shorts and T-shirts.
Summer means a quieter time for me until la rentrée in September, a very important time here in France, signifying the beginning of the new school year and when all the sports clubs and other activities start up again. But, for now, France has shut down for the summer so I'll take advantage of the break and get out the deckchair.