Stephanie Earnshaw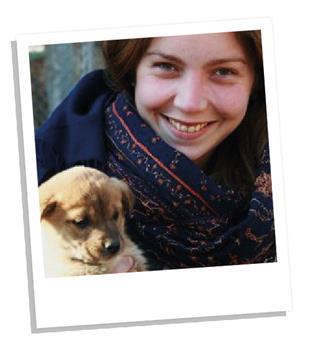 Meet Stephanie Earnshaw, our teacher in The Kingdom of Bhutan. Teaching in two schools and a university, she also volunteers at the monastic school in Nalanda.
Related articles
When Stephanie Earnshaw told us she was going to be teaching as a volunteer at the monastic school in Nalanda, as well as taking up a number of other teaching positions, we couldn't resist hearing more about teaching in the beautiful Kingdom of Bhutan. Here, she shares her first impressions.

In her second diary entry, Stephanie Earnshaw tells us about her visit to the monastery at Punaka. A discovery there led her to choose an unusual topic for discussion with her students at the monastery the next day.

In her third diary entry, Stephanie Earnshaw talks about the conference 'Education For All Abilities', the difficulties in teaching and learning the sounds of a foreign language, her university students' shenanigans, and her newly acquired cooking skills.

In her fourth diary entry, Stephanie Earnshaw tells us all about her recent adventures involving insects, pigeons, an earthquake and punctured tyres. Also, a trip to Bumthang where she witnessed a fire festival and sampled some interesting food and drink.

In her fifth diary entry, Stephanie Earnshaw talks about frightening encounters with the ever-present dogs, her students' obsession with rice, the joys of teaching a special education class and the sorrows of the parents, an adventurous fire safety training and her college students' debates.

In her sixth diary entry it's all exams, exams, exams for Stephanie Earnshaw. The celebrations for the King's birthday bring even more work but also a lot of entertainment as the children put on performances on Children's Day.

School closes for the winter in Bhutan as it gets too cold in the buildings to teach and learn. In her seventh diary entry, Stephanie Earnshaw talks about the celebrations at the end of term and her visit to Nalanda monastery. After sleeping in a room full of puppies, she enjoys a picnic with the monks, who surprise her by playing competitive sports and cheating at Chinese whispers.

In her eigth diary entry, Stephanie Earnshaw tells us about celebrating Bhutanese New Year. She also has stories to share about the school's new intake of PP (pre-primary) students, the challenges of teaching phonics and a feathered gatecrasher. Hopefully, the implementation in schools of Gross National Happiness – an idea of the fourth king of Bhutan – will keep morale high.

In her ninth diary entry, Stephanie Earnshaw talks of the problems she is having getting students to use the new Learning Resource Centre. If posters of the Grammar Lady don't do the trick, she might have to try luring them in with tea and biscuits.

The rainy season is starting in Bhutan. In her tenth diary entry, Stephanie Earnshaw tells us how the rain affects everyday life in Bhutan and how her own good fortune might be influenced by a blessing in the rain.

Stephanie Earnshaw tells us about teachers' day and the King's visit. As if to counterbalance these joyful occasions, her eleventh diary entry turns into a bit of a ghost story session, featuring a daemon child and other scary creatures.

In her twelfth diary entry, Stephanie Earnshaw paints a linguistic picture of Bhutan by offering a few essential expressions in Dzongkha and some curious and matter-of-fact examples of Bhutanese English. She also visits a nunnery and a hermitage, and struggles to keep her weary college students interested.

In her thirteenth and final diary entry, Stephanie Earnshaw waves farewell to Bhutan with a journey to explore the more rural east of the country, a last visit to the monks at Punakha and a good boogie at the staff leaving party.