Diary from Dublin: Students past, present and perfect
In her sixth diary entry, Ruth Powell reflects on the characters who have brightened up her classroom and kept her teaching.
We English language trainers of adult learners are a curious breed of creatures. Most of us fell into our line of work by accident, yet decided to stay. Most of us started teaching while travelling through or living in other countries, and most of us found out that it was indeed an engaging way to spend a day. My own journey started in Prague in the '90s when I walked into a school one day and said, "Hello, I think I would be a marvellous English teacher". The director of the centre said "dobře", and I never looked back. It's an odd sort of life with little job security and low pay, and over the years I've taken time out to try other jobs or go back to college. Yet I always return to the classroom. Why, though, why do I do it? 
I think it's for the students. An answer so simple in its complexity that I sometimes forget it. Over the years, I've had snapshots of so many lives and profound moments and have worked with truly inspiring humans.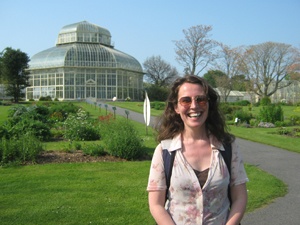 It's a rainy night in Dublin and I can't help but think of some of the stronger visual memories of these people now. Pavel, for example, was a conductor in the Czech Philharmonic Chamber Orchestra who occasionally came to class dressed in his stage costume because he would run immediately to the Rudolfinum Concert Hall across the square for a show after the class! He told me all about life in Prague pre-democracy one day when we were mushroom-picking in the Krkonoše mountains. Bold, meanwhile, was an Olympic-standard Mongolian wrestler with an obsessive interest in hip-hop music and who enjoyed Wham's Last Christmas so much that we spent most of one December learning the lyrics. He took me horse riding in the Gobi and his advice to me while mounting was, "Hang on very hard, this horse is a crazy one".
There are some excellent present students too. Abdul, for example, is from Saudi Arabia and has been studying an English for Academic Purposes course since March. He starts most sessions with the comment, "Well, Ruth, as usual, I didn't understand a word of the reading exercise you gave me for homework; it's like another language to me!". Then he laughs his charming laugh and continues with, "Oh no, this is too much, Ruth, too much!" and it's hard not to laugh with him. My job is to try and prepare him for his MA at University College Cork in September but all I can think of is who is preparing the university? Recently we spent an afternoon at the Botanic Gardens and we talked about his country, his religion and his family. It's impossible not to be intrigued by him and others so like him.
The shadows of these past students, once so present, have drifted into new pastures, sometimes to other parts of Dublin and sometimes home. I see past students in the city sometimes and I'm always delighted to stop and chat. Last Thursday, I met a Kurdish woman I once worked with on O'Connell Street and we stopped for a moment. I was happy to learn that she was fine, and slightly mesmerized by the "Go on you boys in green" Irish football supporters' T-shirt she was wearing. She was ready for the Spain vs Ireland game in the European championships. Ready indeed.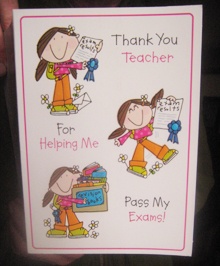 Now, before this diary from Dublin turns into a medieval love poem to students or an ode to teaching, don't be mistaken! Of course, I have many days when I would rather not teach or be near people at all. In fact, many a Monday morning I have a fantasy about working in a handmade candle shop in a quiet shopping area of Dublin which would be frequented by one or two tourists per day and perhaps some passing artisans from out of town. I would deal with a small number of people, leaving me the rest of the time to listen to Fleetwood Mac on the radio and read Jonathan Franzen novels. Alternatively, I fantasize about being the receptionist at the Dublin Buddhist Centre where people go for silent retreats. Yet, instead, my job involves me having to tap into a tango at 8.45am on a Monday and keep going until closing time! Ah yes, the handmade candle shop may tempt me heavily.
Before I sign up for that new job though, I am reminded of Friday. Just last Friday I finished a course with a group of students and they brought out some cake and a card to say goodbye. Inside the card was written "thank you for doing the best for us" and this touched me greatly. One student, a young Japanese woman called Yuriko, started crying! I hugged her and thanked her and tried to make her laugh but I was secretly so happy with this interaction, this level of connection, this sense of human contact. I simply couldn't work without it. Her tears soon faded but they made me smile all day. As intangible and incongruous as the scent of my neighbour's lemon tree from a north-side city garden in Dublin, so the tears of Yuriko made me happy for all the students, especially the past, present and perfect ones.