Diary from Italy: A rusty start but encouraging signs
In her first diary entry, Louise Richardson tells us all about the start of her teaching year in the northern Italian city of Mantova.
Summer is over. A new teaching year begins. 
I have some new courses at a workplace where I've taught various in-company courses before. This time round I have two beginners who need basic telephone English. I also have a student who has learnt English in the past but is a bit rusty and another who wants to focus on marketing English. Fortunately, they are not all in the same class! I have the luxury of doing three separate courses: an hour twice a week with the beginners, the same with the rusty guy and just one hour a week with the marketing manager.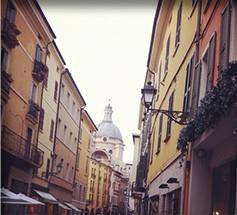 Rusty
The very first lesson is with the rusty guy. He wants to review all the basics and focus mostly on speaking. The hour passes rapidly. He knows quite a lot. He asks me what I think about his pronunciation. This is a tricky question. I listen to Italian English day in, day out and it has become all too comprehensible to me. I've lost whatever objectivity I once had. I tell him his pronunciation is quite clear but his intonation could use a little work. With lots of speaking practice I think his confidence will improve, too. 
I hate English
Next I meet the beginners: two women in their forties. They want to learn elementary telephone English. They have to make and take calls from foreigners – mostly from Eastern Europe but also from Turkey. One student tells me that she's made several unsuccessful attempts to learn English and that she hates the language. Nevertheless, she promises she will apply herself and that she won't give up easily. 
We practise greetings and we look at some short basic dialogues. They inevitably ask if it's OK to say 'I am Sophia Loren' (name has been changed!) over the phone rather than 'This is Sophia Loren' or 'Sophia Loren, speaking'. We do some listening, we do some gapfills, we do role plays. We practise the English alphabet. Their English is indeed low and their pronunciation could use some refinement. I promise them I won't go too fast and that we'll repeat everything. They leave the lesson looking doubtful! 
I can see why she's a manager
I have a short break and then the marketing manager arrives. She spends the first half hour telling me in fairly good English what her role in the company is and why precisely she needs to improve her English. Before long we have a list of 12 to 15 vocabulary items which we keep referring back to. I like these types of lessons where the student provides most of the input and I have to work it into the lesson on the spot. We have about 20 minutes of lesson time left so we do an exercise on 'communication' from an upper intermediate Business English text. This sparks other ideas and I'm quite dazzled by how she brings the exercises to life, relating them to her own work experience. Will my marketing knowledge, all of which comes from Business English teaching resources, be enough to keep up with her? 
It's a good start to the teaching year. This is a good teaching gig and the students are specific about their needs. So far, their objectives seem realistic.