Anecdote: The beach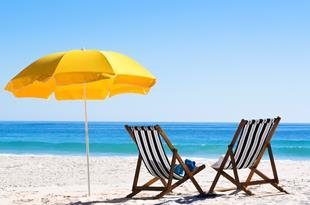 Every summer at our local High School in New Zealand, we have 'Beach Sports,' a day spent at the beach swimming, playing volleyball, kayaking and just having fun. To get my students involved I spent a lot of time discussing the vocabulary associated with beaches - sea, sun, surf, etc. Beach Day was a success and my students actually participated with the Kiwi kids.
A few days later, however, one of the Japanese girls came up to me and asked,
'Anna, what is beach?'
I mentally rolled my eyes, wondering how she had missed that key word. I went into a lengthy explanation, reminding her about 'Beach Day' and what we had done there. I was relieved when her face lit up with understanding, but then I saw doubt again, and she asked me,
'Then why do Kiwi students call teacher a beach?'
I then had to explain the difference in pronunciation (and meaning) between 'beach' and 'bitch'.