Anecdote: Rhyming slang
Getting first letters wrong leads to an embarrassing mistake for one student.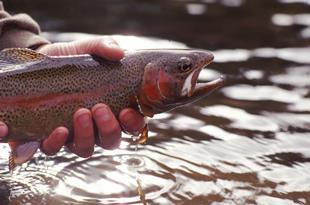 I was teaching an intermediate business class in a Finnish company and we were working hard to improve their conversational skills. Finns can be a little reserved at times and find small talk rather painful. They made the effort though, as the company had recently been bought by a German corporation who often sent important visitors to Finland.
One of my students, looking a little confused, reported back to me following a visit by some of their German colleagues. She had chatted with a visitor about the wonderful landscapes and leisure opportunities available in Lapland (travel and tourism being a 'safe' topic in the small talk guidelines we'd studied the previous week). The German visitor was surprised to hear that he should 'go to Lapland – there are many crouts there.'
She couldn't understand his confused reaction at the time. Later, she burst into red-faced laughter when I informed her that the word she was looking for was 'trout' (a popular sport fish) and not, perhaps, 'kraut' which is (very rude) English slang for a German!