Anecdote: Dictionary head
Brett Jansen tells us his anecdote about a slower-than-average student.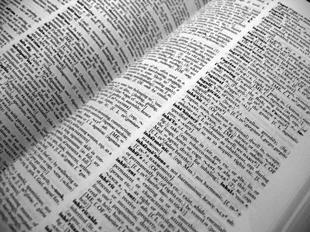 Nine years ago, whilst working in Ankara, Turkey, I had a group of adult absolute beginners who were threatening to remain at that level for the eight-week duration of the course. Don't get me wrong, they were a lovely bunch; it's just that they were the least predisposed ESL class I've ever taught. No matter what I tried, by the third week they seemed to be making little or no progress, although they seemed to take it all in good spirits. However, I was understandably concerned. One guy in particular - let's call him Zeki - attended every lesson with the biggest grin on his face throughout, but never uttered a single word, in either English or Turkish.
Still, time went by, and towards the end of the course, I was greatly relieved to note that we had made a modicum of headway. Most of the students were now able to cheerily greet me and ask how I was, and some could even comment on the weather. The ever-beaming Zeki, however, monastically maintained his mysterious silence, and even his rudimentary written work didn't amount to much. Until, that is…
One day, in the last week of term, I sat down to mark their homework, fifteen minutes before class. It was something on prepositions of place, and one of the questions asked, 'Where is the pencil?' The majority of students had correctly answered, 'The pencil is in the mug.'
At the bottom of the pile though, I came across Zeki's well-thumbed notebook. His answer read, 'The cylindrical lead-filled writing implement encased within ceramic receptacle for beverages.'
Right on cue, in he walked, smiling as ever, holding aloft his brand new Turkish/English dictionary.