Teacher of the month: Truc Duong
Our Teacher of the month for July 2013 is Truc Duong because what she lacks in experience and technical whizz, she more than makes up for in enthusiasm, creativity and inspiration!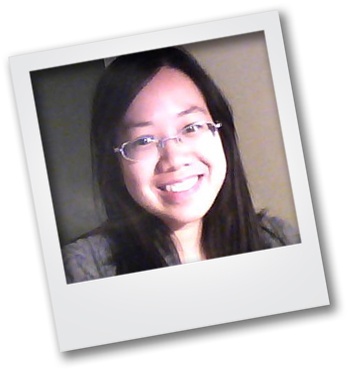 Name: Truc Duong
Home country: Vietnam
Teaching experience: I started teaching English as a private tutor in 2010 after graduating from university with a degree in English. Now I'm teaching Academic Writing Skills to English Language students at a university in Ho Chi Minh City. I'm a very young teacher of English with just under three years' experience up to now!
Why ELT? I choose a career in ELT after doing a short course in IELTS at a language centre with a very adorable teacher who was young, beautiful and charming with a wide knowledge in the English language, and a gentle, beautiful voice and accent whenever she spoke English. She was so interesting in many aspects (from her lessons to her perfume) that I wished to become such a teacher.
What kind of teacher are you? I'm the kind of teacher who's very keen on encouraging students' autonomy. Vietnamese students in general are not very independent in their learning and often expect teachers to do almost everything for them in the classroom. I've realised becoming autonomous can help students be more confident, more creative, more willing to take risks and try new things, which is very important in their real life and in the future when they have to struggle with the language themselves without the help of teachers. So, I always design activities which encourage students to practice the skills themselves.
Favourite student or class: It's the class of adult beginners I had last year. I was under pressure before the first class because most of them were much older than me. What was worse, they knew very little English and were very slow (well, they were adults first learning English, not quick-minded children). Several times in the class I got frustrated because they kept forgetting things. But what surprised me was that they loved learning English a lot and were very enthusiastic about participating in any activity I set, even playing games, singing songs and drawing to learn vocabulary. Their forgetfulness made me more creative through designing flashcards and setting up role-play situations to help them remember things. I have to say, they made me feel eager and full of energy before each class session and it was they who brought me more passion for teaching. I was so happy to see them able to maintain basic conversations after six months.
Most successful lesson: My most successful lesson was with a speaking class for second-year students last year. It was an extra class on summer vacation to help the students improve their speaking skills and so I chose the topic of travelling. We played the game of guessing the countries from their flags, watched a video clip called 'Footloose in London' and did a listening task based on the clip, as well as learning some vocabulary about travelling. Finally, the students role-played travel agents and tourists, with the tourists describing the destination of their dreams and their budget and the travel agents trying to give advice and sell tours (hints on the cards I gave them). The class was very noisy with everyone speaking English enthusiastically, thanks to the topic which suited their interest and the speaking task which was a clear, real-life simulation.
Funniest thing to happen to me in a classroom: I went into a class and started the lesson, carried out the first and second activity, then announced break time to the students based on the time I saw on the clock hung on the wall. Except, the students then told me that the clock was 20 minutes fast …
Most valuable thing I've learned: Technology is NOT the crucial factor for a successful lesson. I used to think that an interesting lesson must have the support of modern technology but I have found it very difficult to have modern (and expensive) technology in the classroom in a developing country like mine (except the CD player); lessons often end up lacking interaction and flexibility because of emotionless machines (like PowerPoint). It's the teacher who makes the class become vivid, fun and productive with their charm, enthusiasm and the way they convey their instructions to students.