Teacher of the month: Thiago Veigga
Our Teacher of the month for February 2014 is Thiago Veigga, whose love of people led him to pursue a rewarding career in ELT.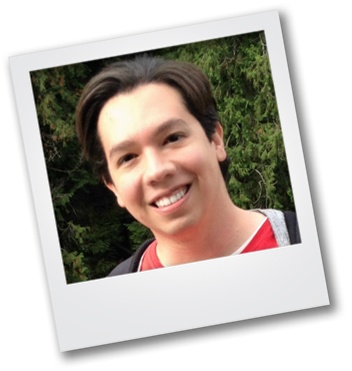 Name: Thiago Veigga
Home country: Brazil
Teaching experience: I started teaching when I was only 15. I started as a monitor at the language school where I used to study in Rio de Janeiro, Brazil. I had no idea what I was doing most of the time but I loved being with people. It's now been almost 15 years since I started teaching English, both here in Rio and online to several people across Brazil.
Why ELT? When I started studying English at a very young age I wanted to be a journalist but I was offered a teaching position very early. I wasn't an 'accidental teacher', I loved being in the classroom. Then, when I was 18, I went to university to really learn about language from a more professional perspective and I haven't stopped studying or teaching since.
What kind of teacher are you? I am a teacher who loves people, so being around students is great because I don't feel like I'm working. Although there's always a lot of lesson planning and preparation involved, in class things seem to flow so organically that I have a great time.
I'm the kind of teacher who plans thoroughly but I'm not afraid to change my plan at the very last minute, depending on how my students respond. I love bringing technology to class but I like to do so in such a way that it becomes invisible. After all, it is about learning and technological resources such as IWBs, tablets or smartphones are just a means to that.
Favourite student or class: My favourite student was a disruptive nine-year-old boy who, on the first day of class, said he'd like to "tie me up to a pole at the beach and leave me there all morning". The students had just reached a new, higher level and they had 15 more minutes of class as a result. They were not used to the extra time and this particular student was angry about it. I was really taken aback at how brutally honest he was! From that day he became my personal challenge and I would do anything to involve him in the lessons and with the group. It was extremely rewarding to see the way he progressed from being an isolated and disruptive student to a very participative boy.
Most successful lesson: I don't know about my most successful lesson, but one that made me very happy was when we were practising 'used to' in the context of childhood memories. Many students opened up about moments they cherished and it was really emotional and special to see students who didn't seem to get along well bonding and relating to each other.
Funniest thing to happen to me in a classroom: I had an accident years ago and burned my right hand severely and I am right-handed. When I got better and went back to teaching, I had to write with my left hand. This made me even clumsier than I usually am! Students were doing their end of term exams and, don't ask me how I managed to fall over while I was sitting down, but I did. Not only did I fall but I spilled my juice all over my students' tests. I was so worried but my students were very understanding!
Most valuable thing I've learned: I guess teaching has helped me to become a better listener, which has helped me in my personal life as well. A milestone in my career was realizing that I can help students to better improve their English by making lessons as student-centred as possible. I have also noticed that I also should cater to students' psychological needs, by considering their mood and their likes and dislikes.