Teacher of the month: Mirjana Milovic
Our Teacher of the month for September 2013 is Mirjana Milovic, who encourages her students to use their language skills to connect with people around the world.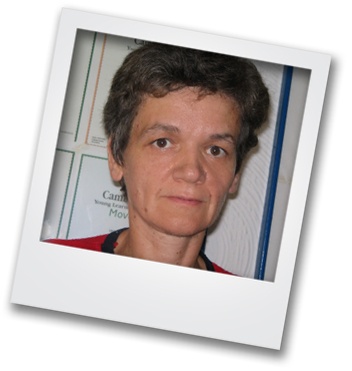 Name: Mirjana Milovic
Home country: Serbia
Teaching experience: I have been teaching English for over 23 years in my hometown, Kragujevac, in Serbia. My private school of English called 'Speak Up' is the oldest in Serbia. Since then, I've taught over a thousand people, both children (from the age of 4-5 to older teenagers) and adults (the oldest was 70 years old). Over 100 of our students passed their Cambridge ESOL exams.
Why ELT? I simply loved my first English teacher and studying the English language, so I studied it at Belgrade University. I also felt the need to help my students learn how to use all four skills, especially speaking, in context.
What kind of teacher are you? We've been doing collaborative projects with partner schools from all over the world for more than 20 years through the 'ePals' site, through which our students were interviewed by a New York Times journalist Steve Lohre in 2008; in 2003, the BBC World Service interviewed two of our students about their prize-winning projects; and, in 2000, two of our students won first place (each in different age categories) in a 'Be a Penguin Author' competition for their book reviews.
Favourite student or class: That's really hard to decide, because each group has its charms and every child is my favourite in a way.
Most successful lesson: In my opinion, that was a Skype meeting of my students aged 13-16 with a school from Topeka, Kansas, that was planned to last 15-20 minutes and actually lasted an hour and a half. Students on both sides were very curious, and I was really proud that my teenagers could communicate with their peers from around the world. I think the reason for this success was their curiosity, as well as the feeling of confidence after the first sentence from the other side: "You speak very good English."
Funniest thing to happen to me in a classroom: At the end of every month, the best student in each group is given a chance to be a teacher. A few years ago, a girl teacher asked a question that nobody could answer. I tried to whisper the answer and she told me, in a very serious voice, "Mira, I can't work because of you! Could you please leave the room?" Of course, I left the room with a big smile.
Most valuable thing I've learned: That what Benjamin Franklin said is true: "Tell me and I forget. Teach me and I remember. Involve me and I learn."