Teacher of the month: Michelle Bagwell
Our Teacher of the month for January 2014 is Michelle Bagwell, who believes in the importance of collaborating with other teachers to keep teaching strategies fresh.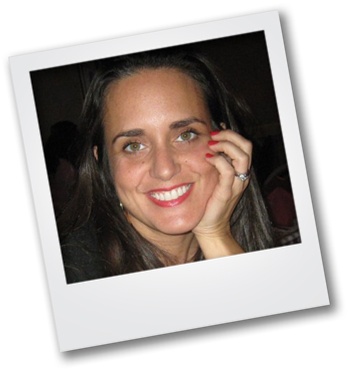 Name: Michelle Bagwell
Home country: United States
Teaching experience: I have been teaching English in elementary, middle and high schools throughout the United States since 1995. In 2012, I moved to Washington DC and began working at Virginia Tech University in Falls Church, Virginia, where I currently teach English for Academic Purposes to adult students.
Why ELT? My mother is a Mexican immigrant who came to the United States when she was nine years old. She told me how difficult it was for her to learn English during that time as there were so few ESL classes. Because of my mother's experience, I have always had an affinity with immigrants and I wanted to help others in the same types of situation. Once I began teaching ESL, I realized how much I truly loved it.
What kind of teacher are you? I try to make learning fun through conversations, debates and discussions. For my advanced learners, I will often show a short video to spark and generate conversational opportunities as a whole class or in small groups. With my beginners, I tend to try to do a lot of Total Physical Response or TPR activities and drawings of vocabulary words. I also use songs, even with the adult learners!
Favourite student or class: When I began teaching in Washington DC, I had one student from El Salvador that was illiterate in both Spanish and English. She desperately wanted to learn how to speak and write in English so that she could communicate with her daughter's school and help her with her homework. She worked so hard and attended four hour-long classes, four nights a week for eight weeks. By the time we finished the course she was able to read and write short sentences in English. She told me on the last day of class that, for the first time in her life, she was able to call and make a dental appointment in English. She is an inspiration to me and helps me remember that I am able to make a difference to the lives of others.
Most successful lesson: Last summer, my school had a group of beginner students from Saudi Arabia. After teaching them some basic vocabulary and commonly used phrases, another teacher and I accompanied them on a walking trip to a grocery store nearby. While we were there, we showed them how to use produce scales and the self checkouts and gave a tour of the items that one would find at the store. At the end of the trip, we divided the students into small teams and gave them a scavenger hunt to find various items and price comparisons. It was so nice to be able to show them the practical uses of what they had learned in the classroom in real world situations.
Funniest thing to happen to me in a classroom: Recently I was teaching an advanced English class in which most of the students were highly educated professionals. I was trying to facilitate a discussion about what hidden talents they had that we might not already know about. One woman responded with what I thought was "curse words". I repeated this back to her and, laughing, asked how that was a hidden talent and when she managed to use it. She said that she had a box of books that she brought out every once in a while. Still not understanding if she had books filled with curse words that she read for pleasure, I asked her some more follow up questions. Imagine my embarrassment when I finally realized she was saying that her hidden talent was crosswords, not curse words. We all had a great laugh about that.
Most valuable thing I've learned: Talk to other teachers! We need to keep an open dialogue with teachers in our field, whether it is at our own workplace or through social networking with other teachers all over the world. Many teachers have so many useful strategies and advice that can be used in our own classrooms, and our own lessons may help others as well. Collaboration is key!