Teacher of the month: Loredana Pastrav
Our Teacher of the month for October 2013 is Loredana Pastrav, whose passion for kinaesthetic teaching and learning sets her apart.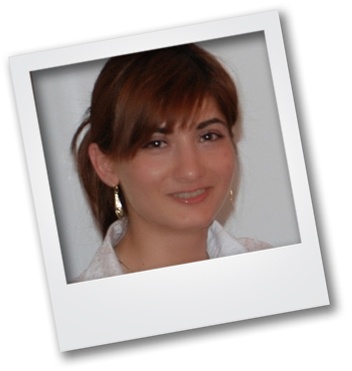 Name: Loredana Pastrav
Home country: Romania
Teaching experience: I have been an ELT teacher for four years in a private language centre in Bucharest, Romania. It was difficult at first but now I find it so rewarding that I can hardly picture myself having a different job. As a group leader during summer language camps in England, I have had the opportunity to train Romanian students for exams in London (UCL) and Oxford (Headington), thus learning a lot from my peers in England.
Why ELT? English is addictive! I started studying it when I was six and I'm still learning. My entire education has been centred on English, from primary school to university. English has been my companion and the measure of my achievements. I started teaching English seven years ago, at first as a private tutor, as my neighbours knew about my passion for English and trusted me to teach their children. The job in ELT followed naturally after university. The people at Shakespeare School, where I work, have inspired and encouraged me to further pursue a career in ELT.
What kind of teacher are you? My inspiration is Howard Gardner's theory of multiple intelligences, which I discovered at the language centre where I work.  In class, my students have always taken centre stage. I am the entertainer, the co-ordinator, the 'adult' friend and sometimes the coach, as I am mainly a kinaesthetic person. My students and I listen to music, debate all sorts of topics, rehearse theatre plays, get involved in role-play, races and competitions, watch Power Point presentations, search the internet and play online language games together!
Favourite student or class: There are older students, there are new students, there are naughty students, teenagers and very young learners, and they are all my favourite students!
Most successful lesson: My most successful lesson happened this spring. I was teaching a group of young students (10-11 years old) and, during that particular class, we had guest teachers from Alger. My students understood that we had to prove how good we all were and without my intervention they decided to behave better than usual and answer questions whenever they were offered the chance. They took our class, school rules and routines to the highest level ever. Plus, during our one-and-a-half-hour class, they spoke exclusively in English! I felt we could communicate on a much higher level than 'just words'.
Funniest thing to happen to me in a classroom: One day, I took a hand puppet to class, called Mr Bear. Initially, I wanted to use it in order to teach rooms in a house, as Mr Bear 'owned' a house in the forest. I introduced Mr Bear to my students and showed them flashcards with Mr Bear's house and the rooms inside it. The funny part followed after this sequence when my all my students wanted to know an impressive amount of detail about Mr Bear and his life, for example, "Does he own a car?", "What is his job?", "Does he have a girlfriend?" and many others!
Most valuable thing I've learned: The most important thing I have learned is that I always have to keep up to date, both with teaching techniques and materials, and also with everything that happens in the world (music, films, foreign policy, the economy, sports, IT and gadgets). All these help me to have a fresh approach to ELT and be the best teacher I can be for my students.