Teacher of the month: Jayne Whistance
Our Teacher of the month for August 2013 is the 'quirky and enthusiastic' Jayne Whistance, who engages her students through the medium of Twitter and her interesting drawings …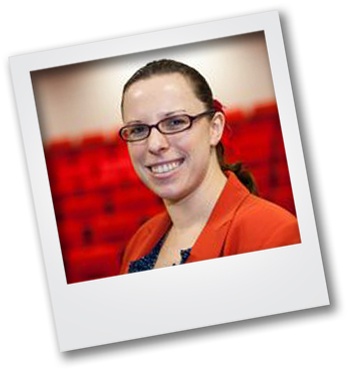 Name: Jayne Whistance
Home country: UK
Teaching experience: For the last two years I have been working as an Associate Lecturer in EFL at Southampton Solent University (UK), where I mainly teach on the International Foundation Year programme. Previous experience has been rather 'bitty' but varied and includes work in the UK in a sixth form college and an all-girls' boarding school, voluntary work in Russian orphanages and teaching with Berlitz in Seoul, South Korea.
Why ELT? I studied Linguistics at University and the applied part of my degree was really interesting so I then went on to do my Certificate in TESOL. Throughout my twenties, I experienced a 'quarter-life crisis' and found myself trying out other jobs but came back to the ELT world again two years ago – I just can't seem to stay away from it!
What kind of teacher are you? I love communicating with my students and my current research is in the use of Twitter to engage learners outside of the classroom. If I had to sum my style up in a few words, it would be 'quirky and enthusiastic'!
Favourite student or class: My favourite student is often unable to attend class due to treatment for cancer – he is just 25 years old. However, when he is able to attend university, he even goes to lessons that are not compulsory for him and he plays a full part in each lesson in order to improve his English. He always brings a positive attitude with him and I find this amazing given his difficult circumstances.
Most successful lesson: My most successful lesson was a Business English class focussing on communication in the work environment. I used onestopenglish's Business Top Trumps as an icebreaker and it really helped the students to relate to the material that followed more effectively. After the lesson, my students even designed their own Business Top Trumps cards.
Funniest thing to happen to me in a classroom: A few weeks ago, I was trying to explain a word in class. I'm quite a visual person so I drew a picture on the whiteboard. Unfortunately, the picture ended up looking rather phallic and nothing like what it was supposed to (which I have now forgotten!). The students found it hilarious and now often pretend they don't understand something to see if I will draw another 'rude' picture!
Most valuable thing I've learned: There's always something new to learn!