Teacher of the month: Hanna Dudich
Our Teacher of the month for May 2013 is Hanna Dudich, who owes a lot to her wise mentor, Mrs Lalak.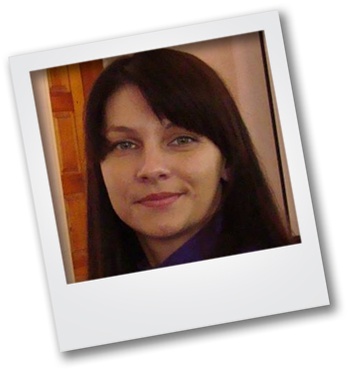 Name: Hanna Dudich
Home country: Ukraine
Teaching experience: I have been teaching English as a foreign language for 14 years at one school – Taras Shevchenko Gymnasia. I'm really proud of it because it is a school with great traditions and an interesting history. A lot of famous Ukrainians graduated from our educational establishment.
Why ELT? I've always loved children. As a child, I tried to invent new games and set up shows and plays for friends and parents. Later, at school, I met my English teacher, Mrs Lalak. She inspired me to become an ELT teacher.
What kind of teacher are you? I think I'm a natural teacher. I treat all my school children as I would treat my own kids. I'm a dynamic and active person but at the same time I like my students to be the focal point of the lesson and to take centre stage. I like to get my students involved in role plays and debates, especially during the annual English week celebrated in our school. I try to keep up with modern technology – I use computers and an IWB in quite a lot of my lessons and encourage my students to use educational ELT mobile apps.   
Favourite student or class: I love all my students and classes, but I can especially single out a group of 5th formers and a group of 11th formers. I started teaching my 5th form class this September. At the beginning, we had some discipline problems because they were so active and full of energy (but kids are supposed to be that way). After reading a number of articles on classroom management, we finally created a productive learning environment in which everyone feels comfortable. My 11th form group are all girls. It's a real pleasure working with them and we've done so many interesting projects together, in particular the British Council Connecting Classrooms programme.
Most successful lesson: My most successful lesson was with my favourite 11th form group. The topic was 'Literature and art'. Students discussed their favourite books, presented their own literary translations of a poem by Robert Burns and watched a Powerpoint presentation devoted to this verse. One girl from the class is really good at painting, so we set up an art exhibition of her work and the other students interviewed her. It was a successful lesson because the girls were able to discuss something they were really interested in.
Funniest thing to happen to me in a classroom: It was a couple of years ago during my school's English week. There was a concert of traditional dances from English-speaking countries and my 8th formers decided to perform a maypole dance. We downloaded some videos from the net, learned the moves, decorated a maypole with ribbons and practised a lot. During the concert, the kids became so excited that someone went in the wrong direction and all the performers got entangled with the ribbons – but they still kept on dancing. At the end of the performance everybody was laughing, including the dancers. They got a special prize for the best dance. 
Most valuable thing I've learned: I will always remember the words of Mrs Lalak, my English teacher: be tolerant to people and try to put yourself in someone else's place. Actually, it's relevant to much more than just English or any other subject that we teach.