Teacher of the month: Gustavo Albarracín Quintero
Our Teacher of the month for December 2013 is Gustavo Albarracín Quintero, who loves teaching English so much he chose it over a career in educational pyschology.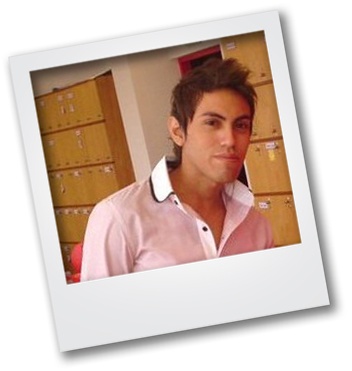 Name: Gustavo Albarracín Quintero
Home country: Peru
Teaching experience: I live and work in my hometown of Lima, Peru. I´ve been working in the same language school for 10 years. I started at 19 and I´m 29 now – time flies! The funny thing is that I studied there too, so many of my former teachers are now my colleagues.
Why ELT? I was studying educational psychology and I started teaching English part-time as a way to make a living. But I soon realized that teaching English was what I really liked doing so, after graduating as a psychologist, I decided to study education, too. I got my teaching degree last year. I also have ICELT, CAE and CPE.
What kind of teacher are you? I believe in active learning, interaction, communication and creativity. I encourage my students to discover things and I try to guide them through the process of learning English. I use a lot of role-plays and communicative activities. I also use mind maps (including e-versions), social networks and blogs.
Favourite student or class: My favourite class was one in which I had students of different ages, who were from dramatically different backgrounds. At first I was afraid of this as it seemed to be a challenge, but it ended up being a fantastic opportunity for my students and I to learn from each other. As a teacher, I learnt to be flexible and tolerant to diversity. I also learnt that students have different needs and interests and we must try to cater for all of them.
Most successful lesson: My most successful lesson was one in which everything seemed to go wrong! Why? Because it gave me a chance to reflect on my teaching, to look back to my own mistakes, and then to look ahead. I learnt to be prepared for the unexpected (always have a Plan B!), to react on the spot to problems and to see my own failures as learning opportunities. The next day I went to class and taught again using a different approach, and everything worked out well in the end.
Funniest thing to happen to me in a classroom: One of the funniest classes I´ve had was one with absolute beginners. The students spoke no English at all and my school wanted me to teach a whole lesson without resorting to Spanish (their first language). They had no internet access in the classroom so I had to do something I wasn´t quite used to doing: teach unplugged. I started drawing! The students had a good laugh because, let´s face it, I´m no Picasso, but my communicative aim was achieved and it was really fun for me too.
Most valuable thing I've learned: That teachers need to adapt to students and that there is no magic formula for teaching. Every student is different, with unique needs, qualities and interests. We as teachers need to learn to recognize our students needs, as well as how to adapt to them, and remember that change and innovation are learning opportunities.