Teacher of the month: Christine de Boismenu
Our Teacher of the month for June 2013 is Christine de Boismenu, who counts a certain singing nanny among her inspirations!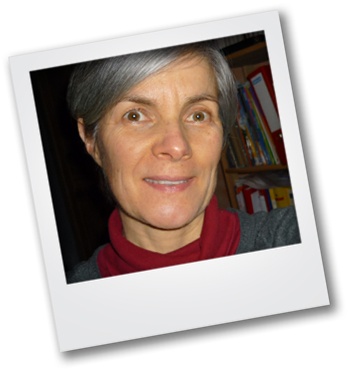 Name: Christine de Boismenu
Home country: France
Teaching experience: I have been teaching since I was 17 and I am now 54. I have experience with all ages and many different subjects but I am coming back to English full time. I have always taught in France, except once when I was hired by a family who needed an English-speaking tutor for their little boy, and I was lucky enough to travel to the US, England, Ireland, and even the Bahamas … ELT does lead to fabulous experiences! I've taught in private homes, primary and secondary schools, and in companies.
Why ELT? You could ask 'who' made me decide to become an ELT teacher: Mary Poppins, and my first English teacher who taught us the phonemic chart, had lovely pronunciation and took us to London from Calais one day … I was hooked!
What kind of teacher are you? I teach best when I am with individuals or small groups because I want them to love the language and all there is to it, so I get them to ask questions, then I take them to websites and … I am too enthusiastic to control a large group!
Favourite student or class: I think the memory of a student which I most treasure is that of a teenager whom I taught for a few weeks as a supply teacher. He was struggling with English but when I left he gave me a little note saying 'I love English with you'.
Most successful lesson: I think the most successful lesson was with a class of 26 boys and girls in Year 7, the first year of secondary school here in France. They had a little English already, since they had had English lessons in primary school for two years. The lesson was about like, don't like, love, hate and prefer. I got some Digestives and Cadbury fingers from the nearby supermarket and gave one of each to each student with pictures of the biscuits, their names and symbolic hearts and crossed hearts corresponding to like, don't like, etc. Their task was tell their neighbour whether they liked, loved, didn't like or hated the chocolate, and which one they preferred, before we had a class discussion. It worked wonderfully. Most of them loved the biscuits, of course, and the lesson has remained a landmark in our course. 
Funniest thing to happen to me in a classroom: Once, almost twenty years ago, I was really concentrating on walking tall, breathing, commanding attention by my presence (as they teach in the books) and just as I was thinking to myself 'Nice …I'm getting there … I feel so relaxed and in control …'. I looked at my feet and I realized that my shoes were from two different pairs – one brown and one blue.
Most valuable thing I've learned: Humility!