Teacher of the month: Christina Rebuffet-Broadus
Our second Teacher of the month is Christina Rebuffet-Broadus, who just adores helping students and teachers alike.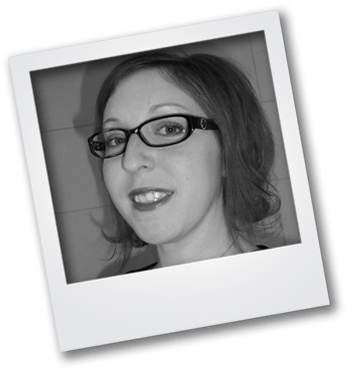 Name: Christina Rebuffet-Broadus
Home country: United States
Teaching experience: I've been teaching in France for nine years now. My first teaching job was as a language assistant in a high school in Orléans, but then I moved to Grenoble where I've taught children, university students, and adults. I've also run a few local teacher training events.
Why ELT? When I was at university, I decided I wanted to become a professor, like the ones I admired. Being an American in France, teaching English seemed like the logical choice because the fact that I didn't speak French as a first language was actually a career advantage! I kind of fell into ELT, but have since come to really love it.
What kind of teacher are you? One group of students told me I was eccentric and when I asked what they meant by that they explained that I wasn't boring and that I encouraged them to do things differently, in ways they don't normally do things at school. I like to encourage enthusiasm by being enthusiastic myself which means inviting students to be a little daring and to just laugh at themselves when it doesn't work. I try to create a fun AND educational classroom.
Favourite student or class: A group of 35 art history students I had last year. They were such a creative group and would really get into the activities we did – writing and reading short, scary stories, creating films and acting out paintings. I was a bit nervous about the size of the class and mixed levels of the group but it was a really easy and fun group to be with. After many lessons, I wanted to genuinely thank them for making me feel like a rock star!
Most successful lesson: With a different group of art history students, I brought in a poster I found in the corridor listing demands the student union was making on university administration. We looked at the ideas, translated some of the vocabulary and students discussed what they thought about the demands in small groups. Then, in plenary, we ended up having a real conversation about their problems as first-year students, adjusting to so much independence and the difficulty of building relationships with their professors. It was a genuine conversation that went beyond just doing English and the students felt really listened to.
Funniest thing to happen to me in a classroom: This semester, I've started opening my lessons with my technology students with a little Tai Chi to help them focus their energy. After doing some breathing exercises, we were about to begin the first form – 'opening the door' – when the whole group busted out in a Gangnam-style dance. I loved that they felt comfortable enough to do something so silly!
Most valuable thing I've learned: Professional development is NOT optional. Being involved in organizations like TESOL France and IATEFL has been rewarding both personally and professionally. Teachers need to exchange ideas with other teachers and keep abreast of developments in our field. It can be through an organization or not, but professional development is as important as preparing for lessons.