Teacher of the month: Camelia Martincu
Our Teacher of the month for July 2014 is Camelia Martincu, whose love of learning helps her to add value to her lessons.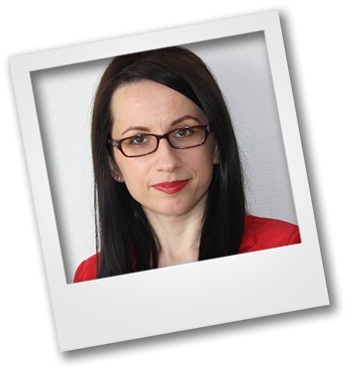 Name: Camelia Martincu
Home country: Romania
Teaching experience: I have been teaching English (general, business, IELTS and Cambridge exams) to both children and adults for more than ten years now in Iași, Romania. I got my first teaching job at a local private school in 2004, straight after graduating from university, then I taught in-company with International House Bucharest for two years. In 2007, I started my own teaching business.
Why ELT? Teaching is about adding value to others, it is about touching lives and there is nothing in the world that makes me feel more fulfilled than this! Some people tell me that I'm a workaholic and I must admit they are right – I really love my job and I consider myself extremely lucky. I have the opportunity to just keep learning, not only about language or methodology, but also about different people from all walks of life. Teaching was my calling!
What kind of teacher are you? I am a dynamic and creative teacher. I love to jazz up my lessons with pictures, realia, mime and funny stories, surprising my students with playful activities. My lessons focus on communication and are never boring.
Favourite student or class: One of my favourite things about being an English teacher is the wide range of people I am privileged to meet. The richness of their life and work experiences has taught me a lot, allowing me to "steal" something from each and every one of them. In this way, all of them have been my favourites.
Most successful lesson: A Business English lesson on advertising in which students, in groups, had to create advertisements for a chosen product. It was really amazing to see how they managed to play with language and come up with very funny ads! I believe the lesson was successful first of all because each stage was carefully planned and also because the students enjoyed the topic.
Funniest thing to happen to me in a classroom: After a long summer, when I started teaching an in-company English course, I went into the meeting room and simply wrote on the board: How did you spend your summer holiday? I asked the students to talk to each other about this for about five minutes. When reporting back, one student, a very nice lady, told me: "I had a wonderful summer with your husband, we went to Greece and relaxed." "Oh, really? My husband??" I asked, stressing the possessive adjective and raising my brows. (The other students were puzzled as well!) "Yes, your husband. We got married last year. He's a great guy!", she continued. "Yes, he is, but he is mine, not yours!" I said. And we all started to laugh!
Most valuable thing I've learned: "If you dare to teach, you must never cease to learn!"