Rachel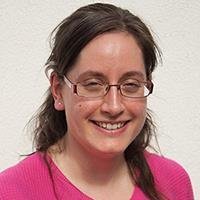 Hi! I'm Rachel Slatter, and I joined the onestopenglish team in May 2015 as Managing Editor for the site. Day to day, you'll find me looking after the publishing schedule; proofreading and content checking; handling contracts and invoices for the talented freelancers and authors who help make onestopenglish the great site it is; and doing a raft of miscellaneous things that hopefully make life easier in general for our in-house team!
I studied English Lit at the University of Manchester, followed by a postgrad course in Journalism at the University of Westminster, but it's publishing where I've made my career. After a brief stint in marketing, I settled happily in editorial, and have worked both in educational and trade publishing, on books ranging from children's study guides to genre fiction.
When I'm not at work, I can often be found at home with a cat on my lap, a cup of tea in my hand and my nose in a book – but I also enjoy long walks, good food, Radio 4 and going to the theatre.