Rachel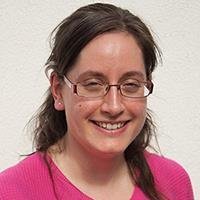 Hi! I'm Rachel Slatter. I've been part of the onestopenglish team since May 2015, and I'm currently the site's Commissioning Editor. Day to day, you'll find me commissioning and developing content for the site; looking after the publishing schedule; and juggling a host of tasks including marketing and admin.
I studied English Lit at the University of Manchester, followed by a postgrad course in Journalism at the University of Westminster, but it's publishing where I've made my career. After a brief stint in marketing, I settled happily in editorial, and have worked both in educational and trade publishing, on books ranging from children's study guides to genre fiction.
When I'm not at work, I can often be found at home with a cat on my lap, a cup of tea in my hand and my nose in a book – but I also enjoy long walks, good food, Radio 4 and going to the theatre.