Nominate an inspirational woman
After reading all of the inspirational nominations you sent us, we selected our top three entries and you voted Siddiqa as the winner!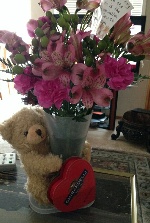 Siddiqa won a bouquet of flowers and a gift which were delivered to her mum.
Here's Siddiqa's winning nomination …
Siddiqa from Quebec nominates her mum: At the age of 11 my mum was orphaned and had to quit school at Grade 5. When she was 34, she immigrated to Canada without knowing a word of English. She went to Basic ESL classes and kept working her way through all the ESL levels. After completing her high school credits, she got into nursing college. She now works in an upper-class retirement residence as a licensed nurse.
Here's what she had to say in response to winning the competition …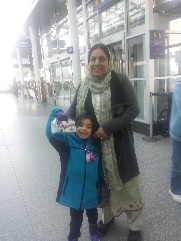 Thank you so much! I was so excited when I found out I got nominated and then even more when I found out I won! My mother felt so special and was so surprised. I have always had a special link with Macmillan. I grew up having most of my text books from Macmillan then later becoming a teacher, I teach mostly from Macmillan and am an avid onestopenglish website user. I follow onestopenglish on Twitter and regularly check the website, which has helped me not only become a better teacher but also allowed me to run into this amazing competition and discover another affiliation with Macmillan!