IATEFL scholarship 2015: Winning entry: Aysen Deger
Congratulations to Aysen Deger, winner of our IATEFL 2015 scholarship! Based in Turkey, Aysen has been teaching English and training teachers for over 25 years. On top of this she is a qualitfied psychodrama leader! Read her inspiring entry below.
I believe that having self-confidence is a fundamental life skill which helps a person to develop further life skills. Self-confident people believe in their own abilities, are aware of their strengths and weaknesses and are willing to develop new life skills. Lack of self-confidence is a bigger barrier for disabled learners in dealing with the challenges in life and becoming independent. They need support not only in their language learning process but also in their integration into society. I believe that the teacher can provide this support working with students' abilities rather than disabilities: thus, boosting confidence.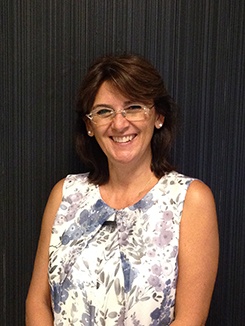 I have been teaching English to a group of university students with disabilities since 2009. Being both an English teacher and a psychodramatist, I use the techniques of psychodrama as well as ELT techniques in my lessons. The methodology of psychodrama does not separate any kind of learning from personal development. Hence, it shares a lot in common with the framework of teaching language through life skills. It is an active methodology where participants are given opportunities to become creative in the real-life situations they have difficulty in. In these enactments, the psychodramatist helps the participants look at the situation from a different perspective. The rationale is that creativity starts with broadening or restructuring our own perception of reality.
In my lessons I try to restructure my students' mind-sets about being a disabled individual. I usually start the lesson with an imagination activity using music because I believe that it helps students be in contact with 'themselves' and express their hopes and wishes. I also use enactments in which my students take part in role-plays.  These role-plays not only give them a chance to practice the language but also to see the situation from different points of view. I employ the psychodramatic technique of 'role-interview' which helps students get into the role more easily and 'feel' it better.
I started one of my lessons playing music from Kitaro and told my students to imagine, with their eyes closed, that they were an Erasmus student in a foreign university. I played the music for five minutes and then told them to open their eyes. I waited for them to come back to real life and asked what they had experienced. They talked about their experiences. Then, I told them the Disability-Unit Coordinator of this university was going to interview them to arrange the accommodation and courses. Before one of the students played the coordinator's role, I had a role-interview with him, focusing on the questions the coordinator might ask. During the role-interview, the students realized that the coordinator was not interested in the student's disability but in the areas he needed support. This awareness enabled the students to focus on their abilities and change their perspectives from 'I cannot …'  into 'I can …, but I need help with …' . Broadening perspectives towards the positive sides of their lives helps my students gain confidence in both speaking English and responding to the challenges in life.