Young Learners Resources
You'll find a huge selection of fun and stimulating CLIL activities, puzzles, projects and cross-curricular worksheets for children aged 6-12 in this thriving section of onestopclil.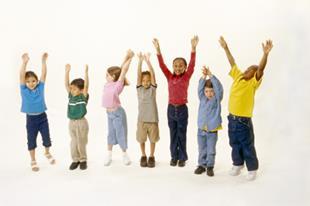 Cross-curricular worksheets cover a wide range of curriculum topics and include clear maps, useful diagrams and appealing illustrations. Writing exercises consolidate the concepts and vocabulary learnt.
Each worksheet is accompanied by detailed teacher's notes, extension activities and ideas for class projects.

Try these FREE sample primary CLIL worksheets in your next class: colours of the rainbow, food groups, muscles and bones, shapes, geographical symbols, deserts and rainforests, Christopher Columbus and other famous explorers.
Inside Young Learners
Teach children about the fascinating world of animals with this selection of worksheets and an exciting magazine project, the Amazing world of animals, by Carol Read.

This lively section contains a variety of arts and crafts lesson ideas to use with young learners, including matching activities with shapes and colours, and creating a model clothes line.

A selection of lesson plans and ideas perfect for children learning about geography for the first time, including labelling, map-reading and colouring activities.

Teach children about religious and cultural festivals around the globe, famous explorers, literary masters and the joys of music.

 Help your pupil learn key mathematical concepts applying them to their own daily activities with this selection of fun and engaging worksheets. Each worksheet comes with a set of clear and comprehensive teacher's notes providing guidance and ideas for extensions activities.

Engage your pupils with the wonderful world of science, with experiments and accompanying worksheets from London's Science Museum, effective question loop activities, lessons on the mysteries of the solar system and much, much more!

A varied selection of resources on media, transport, inventions and the economy, including worksheets created in collaboration with London's Science Museum.