onestopclil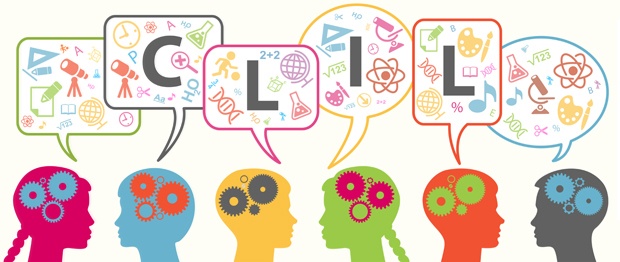 With a bank of over 1,300 resources to cover primary and secondary teaching across the curriculum and covering a range of topics including science, geography, history and mathematics, onestopclil combines curriculum subjects with language learning for resources to make the best of both worlds.
Explore the experimental world of CLIL, with interactive animations, illustrations and wordlists to provide a comprehensive overview of key topics. Young learners will love our vibrant selection of activities, puzzles and projects. And if you're teaching with an IWB or just looking to inject a bit of game-play into your lessons, why not take a tour of our Top Trumps series?

This series of exercises teaches fundamental architectural terms, from 'cornice' to 'pedestal', and details the origin and distinguishing features of the five Classical orders. Students label a diagram, match terms to their definitions, and identify the correct architectural order using a text description and an illustration.
Brand-new materials for March on onestopclil
Amber journeys to 17th century China, in order to train with the famous Wu Mei and learn how to banish the school bullies once and for all! In this lesson, students will: discuss bullying; learn about Shaolin kung fu; practise extensive and intensive listening and a range of listening sub-skills, including listening for specific information and gist; complete a memory recall comprehension task to consolidate the story and new language and practise using the second conditional for talking ...
In his ninth diary entry, Keith's young learners look at pirates and explorers, and even find their very own buried treasure!
Inside CLIL
CLIL stands for Content and Language Integrated Learning. It refers to teaching subjects such as science, history and geography to students through a foreign language. This can be by the English teacher using cross-curricular content or the subject teacher using English as the language of instruction. Both methods result in the simultaneous learning of content and English.

You'll find a huge selection of fun and stimulating CLIL activities, puzzles, projects and cross-curricular worksheets for children aged 6-12 in this thriving section of onestopclil.

You'll find a whole host of CLIL resources on a wide range of curriculum topics for students aged 11-18 in this vibrant section of onestopclil.

Helping you to help your students learn subject-specific vocabulary. Subscribers to onestopclil can access our growing range of vocabulary worksheets, wordlists and full access to the Macmillan School Dictionary online. 

Practical guidance to make CLIL a reality in the classroom. Articles, teaching tips and reference material to help you in your CLIL teaching.

Bring a spark to your classes with these interactive resources. These digital resources can be used for whole-class teaching using a projector.

A bank of subject-specific diagrams and illustrations to brighten up your classroom and improve your students' understanding of new vocabulary.

Welcome to the CLIL Teacher Magazine! Become part of the onestopclil community and keep up to date with the latest news, reviews and events in the CLIL calendar. Connect with your colleages and read about CLIL experiences from around the ...