onestopclil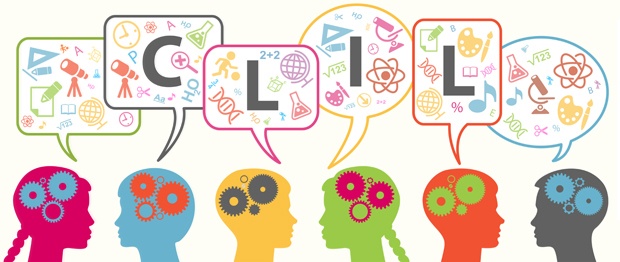 In this section you'll find CLIL resources including interactive animations, illustrations and wordlists to provide a comprehensive overview of key topics. Young learners will love our vibrant selection of activities, puzzles and projects.
Why not have a look at some of our winning lessons share entries for CLIL classes where you can find lessons designed for teachers by teachers?
And if you're teaching with an IWB or just looking to inject a bit of game-play into your lessons, you can also take a tour of our popular Top Trumps series. 
Inside CLIL
CLIL stands for Content and Language Integrated Learning. It refers to teaching subjects such as science, history and geography to students through a foreign language. This can be by the English teacher using cross-curricular content or the subject teacher using English as the language of instruction. Both methods result in the simultaneous learning of content and English.

A huge selection of fun, stimulating CLIL activities including puzzles, projects and cross-curricular worksheets for children aged 6-12.

You'll find a whole host of CLIL resources on a wide range of curriculum topics for students aged 11-18 in this vibrant section of onestopclil.

Helping you to help your students learn subject-specific vocabulary. Subscribers to onestopclil can access our growing range of vocabulary worksheets, wordlists and full access to the Macmillan School Dictionary online. 

A practical guidance to making CLIL a reality in the classroom including articles, teaching tips and handy reference materials.

Bring a spark to your classes with these interactive resources. These digital resources can be used for whole-class teaching using a projector.

A bank of subject-specific diagrams and illustrations to brighten up your classroom and improve your students' understanding of new vocabulary.

Welcome to the CLIL Teacher Magazine! Become part of the onestopclil community and keep up to date with the latest news, reviews and events in the CLIL calendar. Connect with your colleages and read about CLIL experiences from around the ...