Bebop Band App
Join the Bebop Band and explore a colourful world of music and language in our first app for young learners!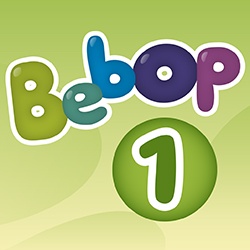 Developed to accompany the pre-primary course Bebop, but also perfect to use independently, the Bebop Band 1 App is a fun way for parents to play an active role in their children's English learning journey.
Available for FREE download for Apple iOS devices and Android devices, the app includes:
- 32 interactive games designed to stimulate children's vocabulary and memory
- 8 Action Song videos using Total Physical Response movements
- 8 Storysongs (animated musical stories) to teach children values and introduce them to new vocabulary related to daily routines
- Video Flashcards featuring American Sign Language (ASL) translations
- Songs and stories mapped to Bebop Level 1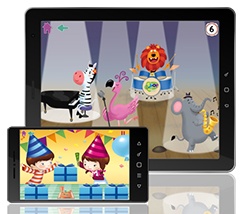 As children love to sing, dance and move about, Bebop takes a multi-sensory approach to learning that incorporates sight, sound and motion. Join Leo, Eddy, Flo and Susie – the four characters from the Bebop Band – to help bring new language to life for young children.
Try out exclusive samples of songs from the app at the bottom of this page.
Download the app for FREE from iTunes
Download the app for FREE from Google Play